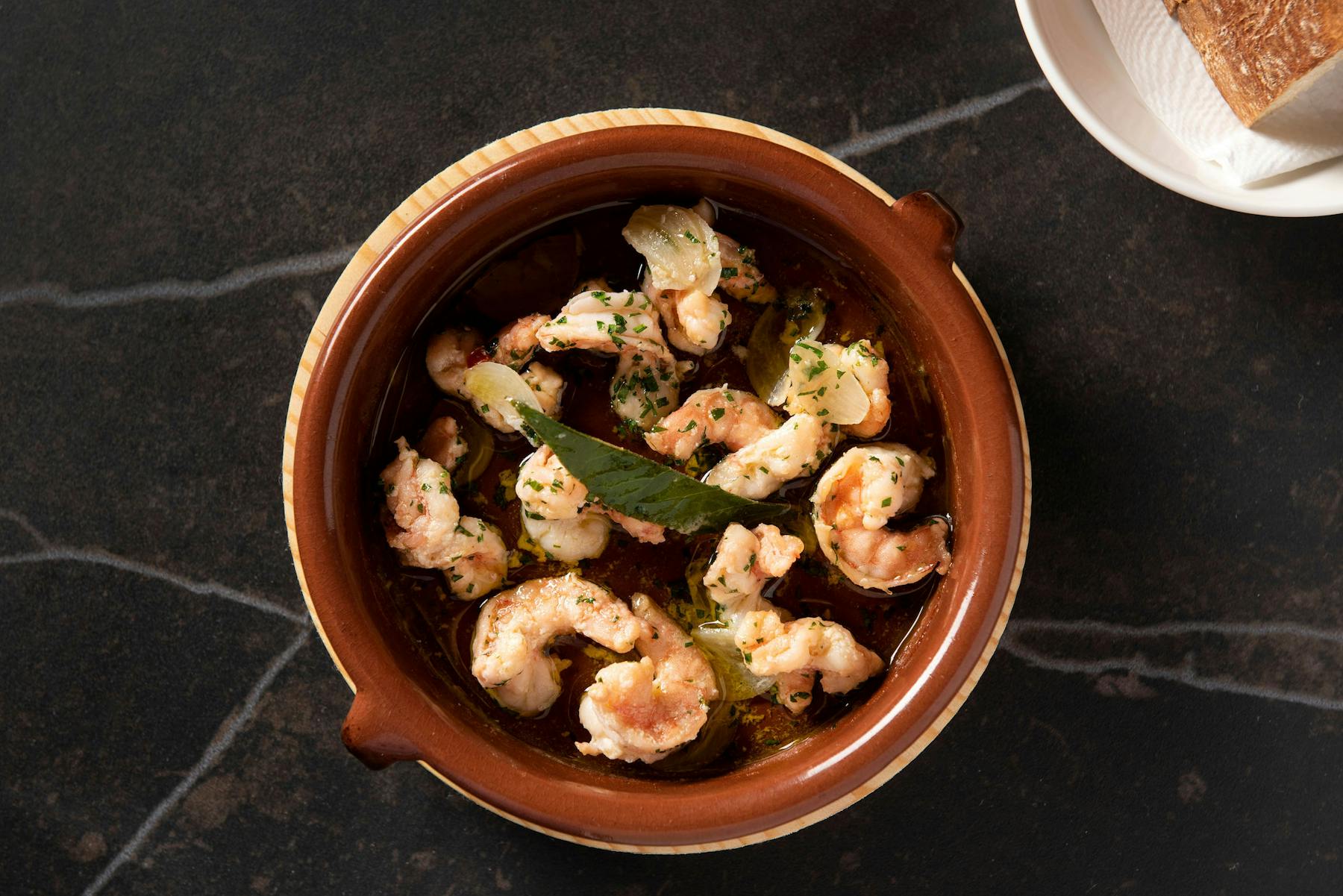 Gambas al Ajillo
Share Article:
Recipe
Gambas al Ajillo
Shrimp sautéed with garlic
One of the most famous tapas of Spain. Good ingredients take this dish from buen to increíble, so make sure to check out our online shop to find the very best products from Spain.
Serves 4
Ingredients
1 pound peeled and deveined shrimp, 31/35 or your preferred size
¼ cup Spanish extra virgin olive oil (like José Andrés Picual)
4 cloves of garlic, peeled
5 Arbol chiles
5 tablespoons of brandy
5 tablespoons lemon juice
½ cup Brava sauce
Kosher salt to taste
2 tablespoons chopped parsley
Directions
Thinly slice the garlic cloves with a knife or mandoline and set aside. In a large skillet heat the oil over medium heat. Add the garlic and cook until it begins to fry. Add the Arbol chiles and cook for 1 minute. Turn the heat up to high and add the shrimp. When the shrimp starts to change color, add the brandy, lemon juice, and Brava sauce and stir to combine. Remove from the heat, season with salt, and top with the chopped parsley. Serve warm.