To truly understand Spanish cuisine, it's necessary to dive deep into the world of tapas. At La Barra, you'll have the opportunity to do so, exploring the many beloved dishes from tapas bars all around Spain. Both the classics and regional favorites are represented, from traditional croquetas de jamón to Andalusia's tiny fried puntillitas, and a wide selection of wines from around the country.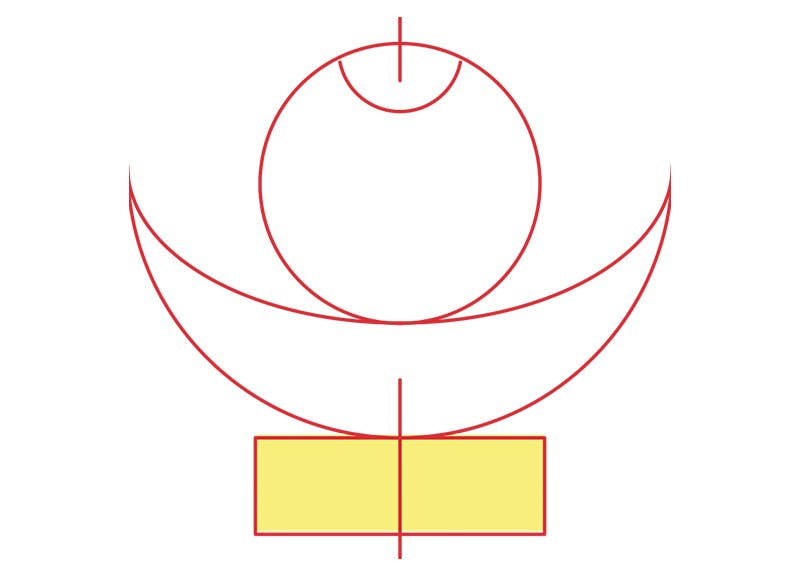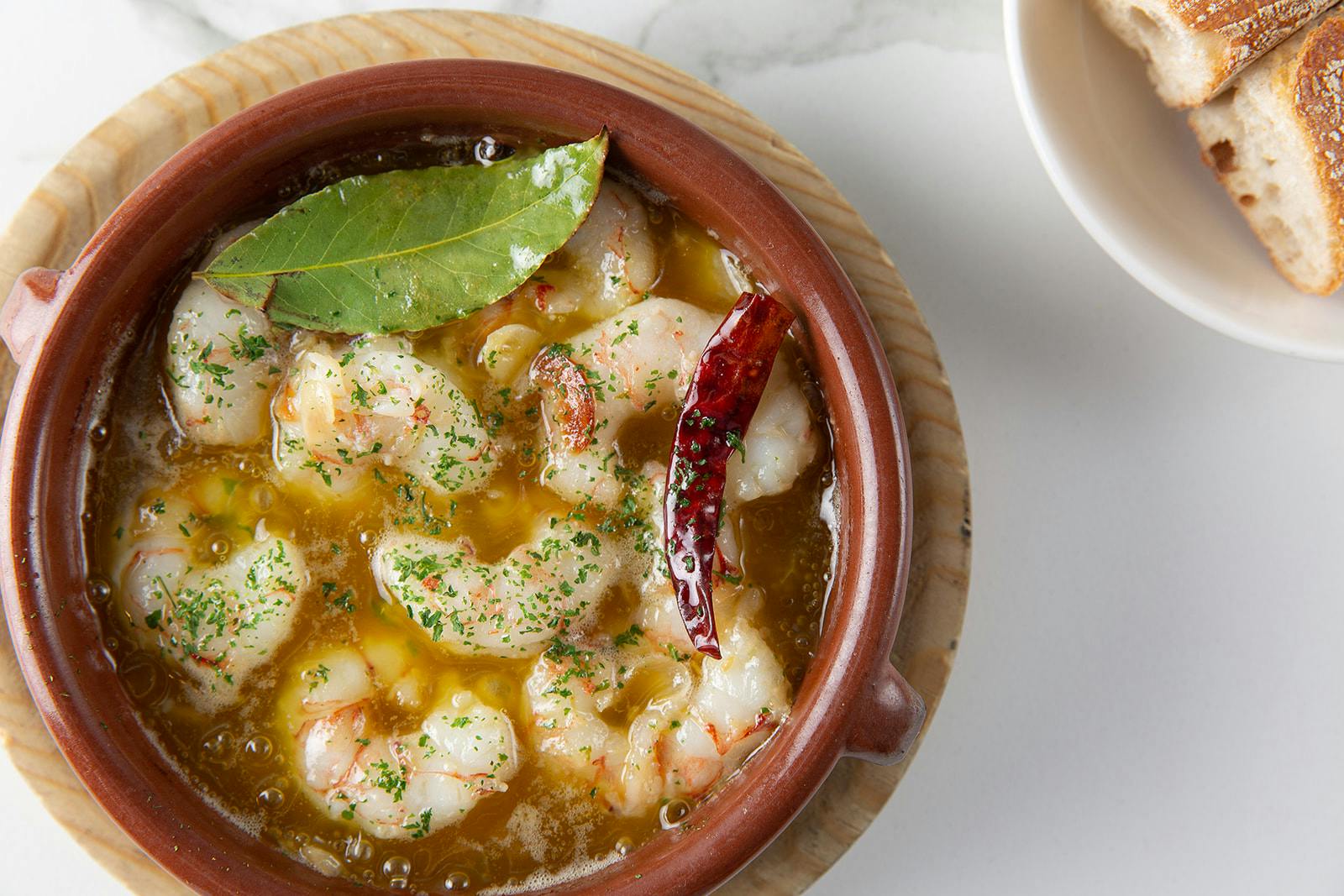 1/4
La Barra at Mercado Little Spain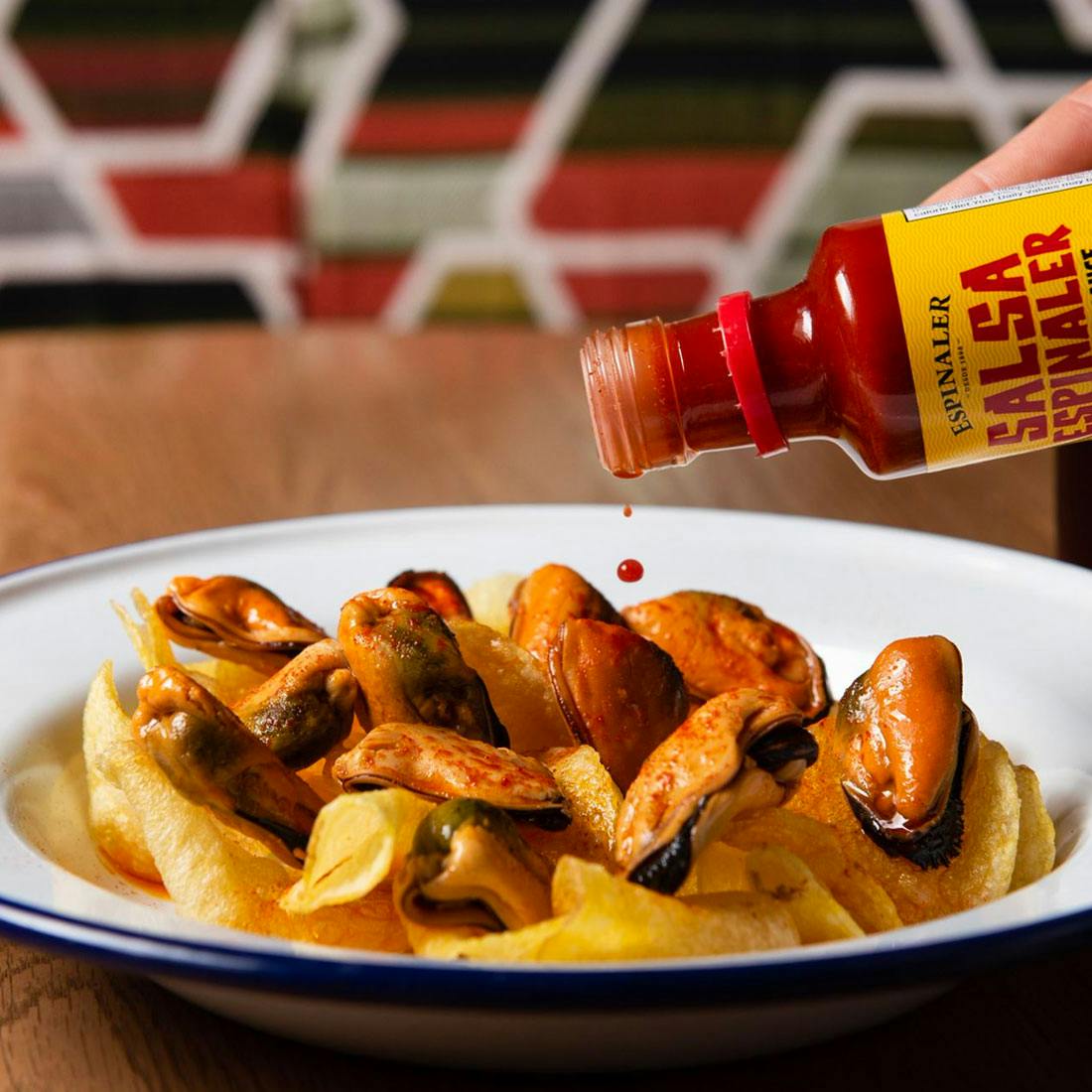 2/4
La Barra at Mercado Little Spain
3/4
La Barra at Mercado Little Spain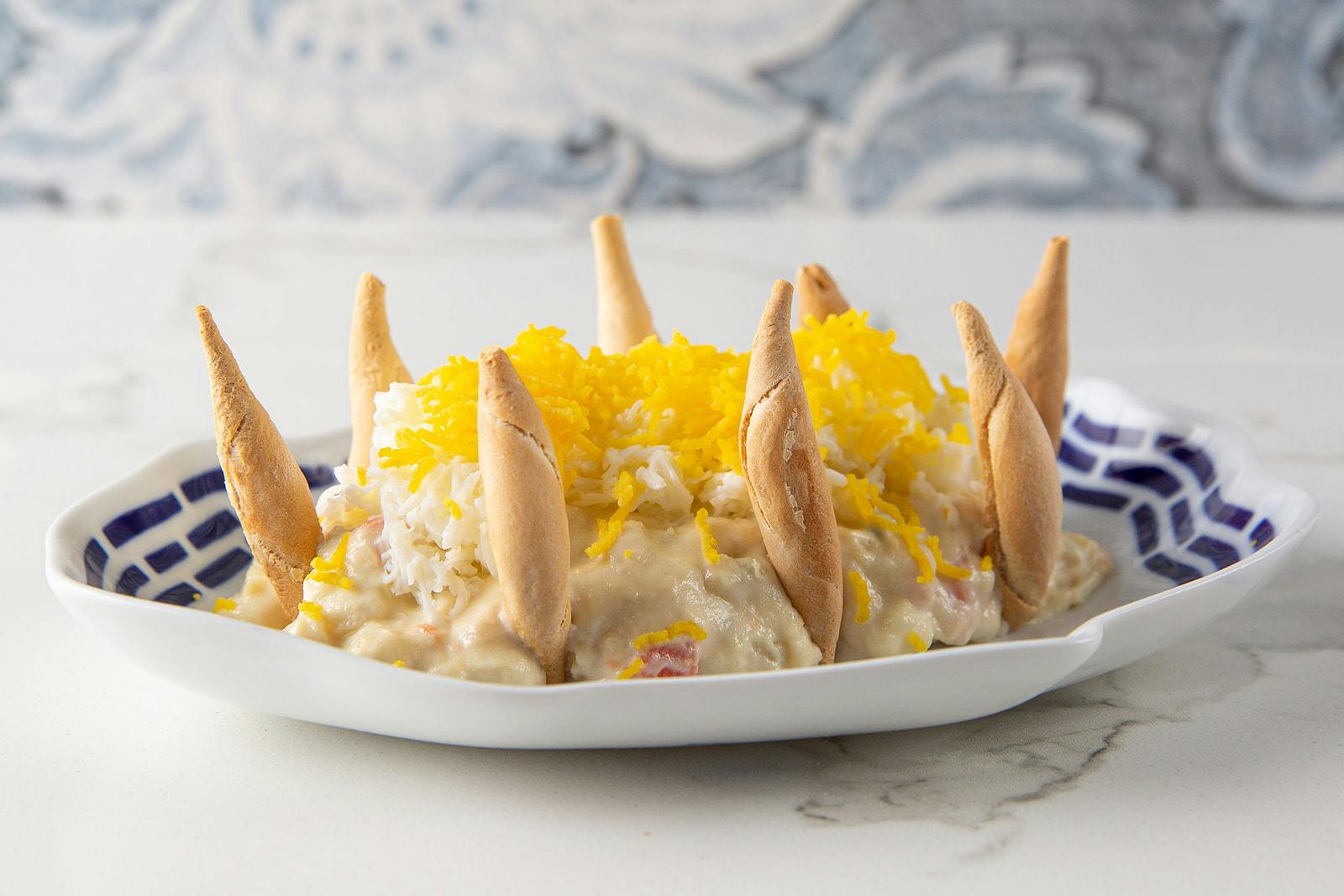 4/4
La Barra at Mercado Little Spain
MONDAY - SUNDAY: 12 PM – 10 PM
Menus
Main Menu
Beverage Menu
Tomatina Festival
El Vermuteo
Aceitunas aliñadas
Spanish marinated olives
Patatas con Espinaler
José Andrés chips with Espinaler sauce
Boquerones en vinagre
White Spanish anchovies cured in vinegar
Anchoas de Santona Pujado Solano
The best anchovies from the Cantabrian sea, cured in salt and preserved in extra virgin olive oil
Sardinillas en conserva
José Andrés preserved baby sardines
Berberechos al natural
Natural canned Cockles from Galicia served with Espainaler sauce
Patatas chips con mejillones en escabeche
José Andrés potato chips with canned mussels in escabeche sauce
Ostras con Escabeche Ahumado
Fresh east coast oysters served with smoke escabeche sauce
El Pica-Pica
Pan con Tomate
Toasted cristal bread brushed with fresh tomato
Jamón Ibérico de Bellota (1 .7oz)
Acorn-fed Ibérico ham cured 48 months
Salchichón Ibérico de Bellota
Acorn-fed Ibérico pork sausage
Chorizo Ibérico de Bellota
Acorn-fed Ibérico pork sausage cured in paprika
Queso Manchego curado
Raw sheep's milk cheese from Castilla la Mancha, aged 12 months
Queso Payoyo
Payoyo goat cheese from Andalucia
Chistorra-Chip
Deep-fried chistorra wrapped in a thin layer of potato with alioli
Ensaimada Planchada 16
Grilled Mallorcan puff pastry filled with chorizo spread, Mahon cheese and garnish with honey. Limited quantities available.
El Tapeo
Vaso de gazpacho
A glass of our iconic gazpacho, served with crispy croutons
Ensaladilla Ucraniana
Potato, carrots and green peas salad with mayonnaise, canned Spanish tuna, piquillo pepper and pickled piparra pepper
Ensalada de Espinacas
Baby spinach with pinenut praline, sherry dressing, raisins, bacon, shallots, and roasted pinenuts
Cebolla asada y queso azul Mamá Marisa
Roasted onion with hazelnuts and Mamá Marisa blue cheese in honor of José Andrés' mother
Ensalada de Tomate
Heirloom tomatoes, spring onion and sherry dressing
Croquetas del día
Chef's daily selection of croquetas
Patatas bravas
Deep fried potatoes with salsa brava and alioli
Los calamares de la Plaza Mayor
Fried battered squid, Andalousie style
Gambas al ajillo
Red shrimps confited with extra virgin olive oil, garlic, chili, bay leaf and oloroso wine
Pulpo a la Gallega
Boiled Spanish octopus served with mashed potatoes, extra virgin olive oil and paprika
Mejillones a la marinera
Steamed mussels with tomato sauce
Tortilla de Patatas
The classic one & only tortilla de patatas! An Spanish omelet made with eggs, confit potatoes and onions!
Para Acabar
Arroz cremoso de setas
Creamy rice with mushrooms
Albondigas Ibéricas con sepia
Ibérico pork meatballs, cuttlefish and fried potatoes
Garbanzos con bacalao
Chickpeas and spinach stew with confited Spanish cod and soft boiled egg
Flauta de pincho Moruno
Andalusian chicken skewer flute sandwich
Callos con garbanzos
Madrid style beef tripe stew with chickpeas and chorizo
Paella Valenciana
A tapa of our classic Paella Valenciana made over a wood fire like we do in Valencia!
Carrilleras de cerdo
Pork cheeks stew with olive oil potato purée
Rabo de Toro
Angus Prime Oxtail braised with Oloroso wine, served with fried potatoes
Sides
Spanish bread with extra virgin olive oil
Postres
Arroz con leche
Traditional Spanish creamy rice pudding topped with crispy caramel
Tarta de queso
Basque "burnt" style cheesecake
Flan al estilo "Mamá Marisa"
Traditional Spanish caramelized egg custard inspired by José Andrés' mother's recipe
Churros
Churros with hot chocolate
Tarta de chocolate
Spanish chocolate cake
Café
Café Solo
Single espresso
Café Doble
Double espresso
Café Cortado
Espresso, splash of milk
Café Con Leche
Espresso with milk
Café Bombon
Espresso, condensed milk
Café Con Hielo
Iced Coffee
Boozy Hot Chocolate
All hot chocolate is topped with dark rum infused Tres Leches Espuma
Choose From: Aged Caribbean Rum, Bourbon, Single Malt Peaty Scotch, Mezcal
PORRÓN
Cava
Alella Vinícola, Cava "Marfil" NV
Clara
Spanish pale lager, dry lemon soda
SANGRÍA
Sangría De Cava
Cava, gin, vermouth, seasonal fruit, citrus
Sangría Roja
Fruity, spiced wine on tap
Sangría Rosada
Rosé wine, gin, vermouth, seasonal fruit, citrus
CERVEZAS (Draft Beer)
Estrella Galicia
5.5% euro pale lager
Mahou Cinco Estrellas
5.5% euro pale lager
Alhambra 1925
6.4% euro strong lager
Estrella Damm
5.4% euro pale lager
CERVEZAS (Bottled Beer)
Estrella Damm
5.4% euro pale lager (gluten-free)
Estrella Galicia
0.0% non-alcoholic beer
SIDRA (Cider)
Trabanco
Cosecha Propia Sidra Asturiana
SIN-ALCOHOL (Spirit-Free)
La Gran Manzana
Zumo de manzana, lemon, Fever-Tree ginger beer, candied ginger garnish
VERMÚTS
La Copa Gonzalez Byass Rojo
Yzaguirre Gran Reserva 1884
CÓCTELES (Cocktails)
La Virgen de la Paloma
Altos Blanco Tequila, Banhez Mezcal, Fever Tree Sparkling Grapefruit, Yzaguirre Rosé Vermouth, lime, arbol chili salt
Equivocado (Rhymes with Sbagliato)
Basaran Pacharans, Lustau Rojo Vermut, Marfill Cava
New York Sour
Rittenhouse Rye whiskey, lemon, fruity red wine float
Reverse Manhattan
Jefferson's Small Batch Bourbon, Yzaguirre Rojo Reserva
Pomada
Xoriguer Mahón gin, Kas limón,lemon, bergamot
GIN TONIC
Ultimate
Hendrick's, Fever-Tree Indian Tonic, citrus, juniper berries
Boticario #1
Bombay Sapphire gin, MLS custom tonic, orange bitters, citrus
Summer in Sevilla
HalfTone SVQ gin, Fever-Tree Mediterranean tonic, Lustau white vermut, Manzanilla Callejuela, rosemary, lemon peel
Mediterranean
Gin Mare, Fever-Tree Mediterranean Tonic, sweet and dry vermouths, lemon, lime, thyme
Specials
Vaso de gazpacho
Spanish marinated A glass of our iconic gazpacho, served with crispy croutons
Ensalada de tomates
Heirloom tomatoes, spring onion and sherry dressing
Ensalada de tomate y sandía
Heirloom tomatoes, watermelon, goat cheese, pistachios, olive oil and PX vinegar reduction
Tomates en escabeche ahumado
Heirloom tomatoes, spring onions, smoked escabeche
Postre
Pan con tomate
Olive oil ice cream, tomato jam, caramelized bread