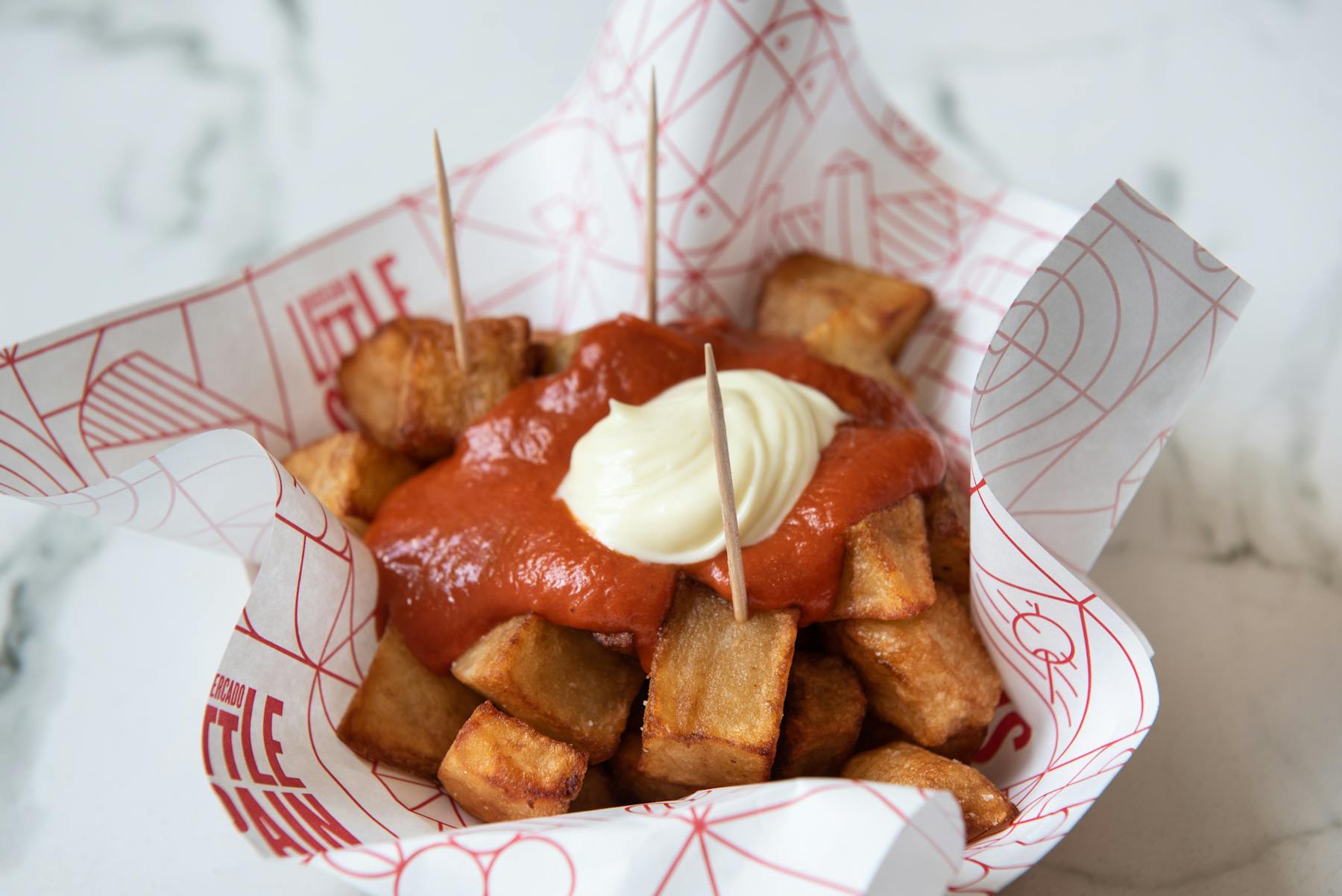 Salsa Brava
Share Article:
Recipe
Salsa Brava
This "brave sauce" is spicy by Spanish standards
This "brave sauce" is spicy by Spanish standards. It's the perfect accompaniment to fried potatoes (to make patatas bravas) and a great addition to gambas al ajillo.
Ingredients
2 tablespoons Spanish extra virgin olive oil (we recommend this Arbequina)
3 cloves garlic, peeled and sliced
2 Árbol chiles
2 tablespoons sugar
2 tablespoons Spanish sherry vinegar
1 tablespoon tomato paste
2 pounds canned pureed tomatoes
1 tablespoon Spanish sweet pimentón
Kosher salt to taste
Directions
In a medium size pot over medium heat add the oil, garlic, and árbol chiles and sauté slowly until they start to brown. Add the sugar and stir until it melts. Add the vinegar and tomato paste and cook for a few minutes. Pour in the tomato puree and simmer until almost dry. Add the pimentón and adjust seasoning with salt if necessary. Remove the árbol chiles, and keep sauce in the refrigerator until needed.