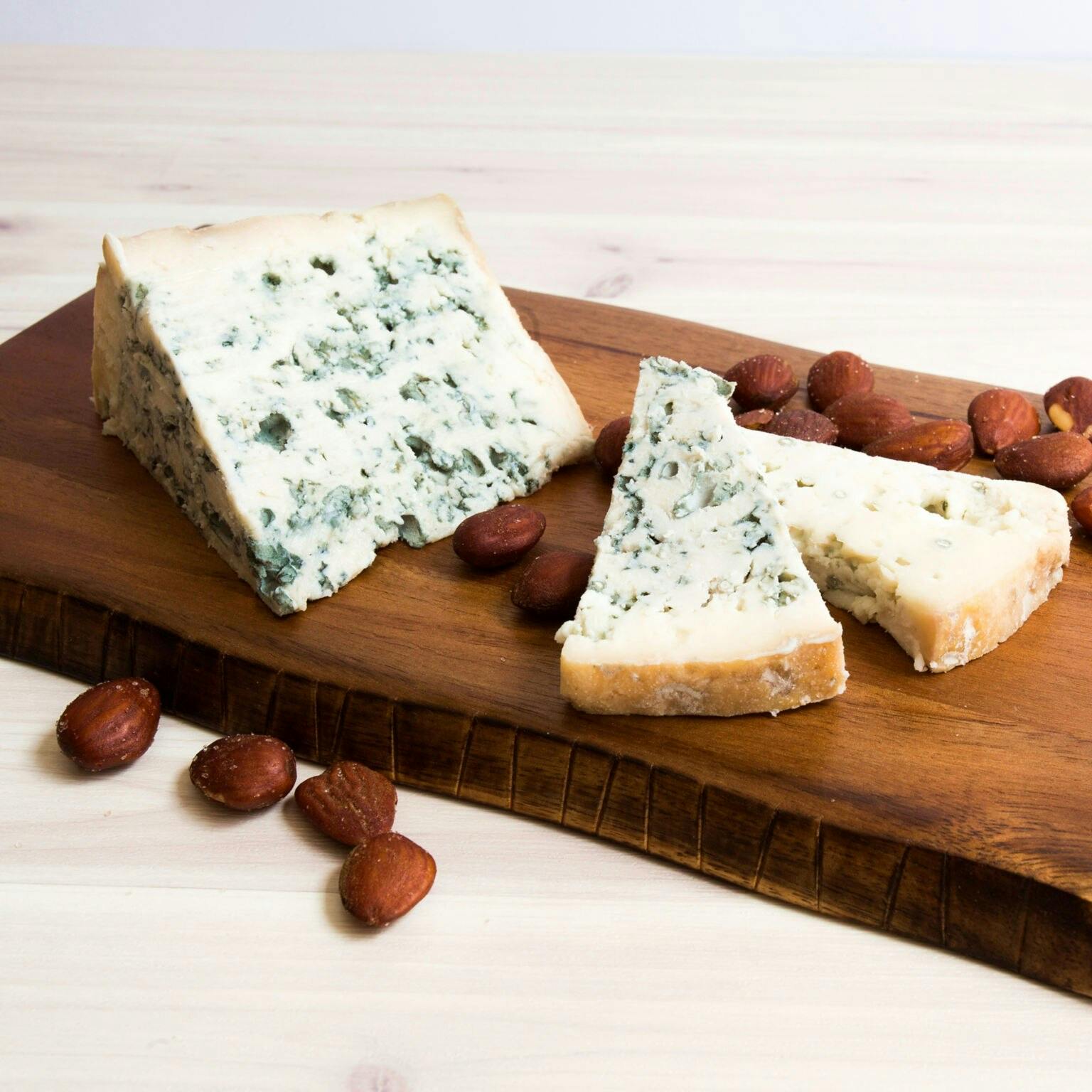 Queso del Mes: Cabrales
Share Article:
Spanish Products
Queso del Mes: Cabrales
This funky blue comes from the cold north of Spain
Cabrales is a classic blue cheese from the northern Spanish region of Asturias, where Chef José Andrés was born. It's so iconic to the region that it's gained PDO status – Protected Designation of Origin – meaning that for any cheese to be called "Cabrales," it must come from Asturias. Cabrales is usually made with unpasteurized cow's milk, but traditionally goat and sheep's milks can be blended in as well. The wheels are aged for 2-6 months in cold, humid caves deep in the Picos de Europa – Asturias' famous mountain chain – giving the cheese a distinctive blue-green color, a rich, creamy texture, and a piquant, strong aroma. Unlike most blues, the Penicillium roqueforti molds grow from the outside in, instead of being injected as they are for Roquefort, Gorgonzola, and others.
Cabrales's rich savoriness make it a perfect match with other salty treats – think sliced chorizo or Marcona almonds. It's even a great option for melting over a steak, alongside a glass of something rich and red. Or you can go in the opposite direction: complement it with something a bit sweeter, like fig cake, honey, or a glass of sweet PX sherry. The ultimate pairing, of course, is with dry, funky Asturian cider, which we serve by the glass at Bar Celona.

No matter how you like to serve it, make sure to put some Cabrales on your next cheese plate. Order a wheel from our Online Shop and bring home the funk.