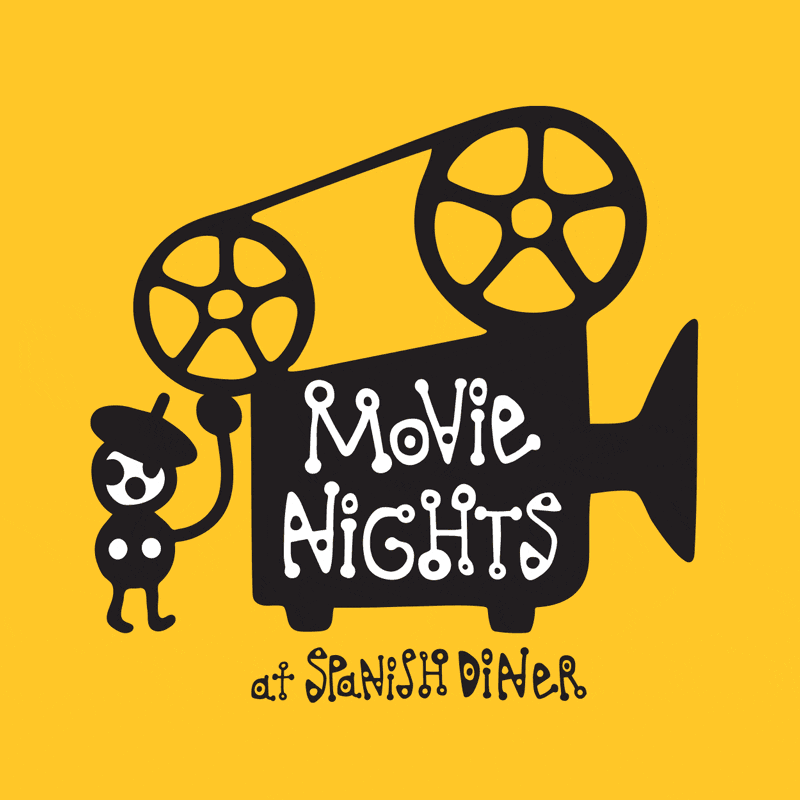 Movie Nights at Spanish Diner
Share Article:
Movie Nights at Spanish Diner
Every Monday this Winter
Movie Nights at Spanish Diner
Movie night is back at Spanish Diner! Join us every Monday this winter for a screening of movies from esteemed filmmaker Pedro Almodóvar, starting at 7:30 PM. Enjoy complimentary popcorn and grab a seat in front of the big screen for:


January 9 | Woman on the Verge of a Nervous Breakdown [Mujeres al borde de un ataque de nervios]
January 16 | I'm So Excited [Los amantes pasajeros]
January 23 | Bad Education [La mala educación]
January 30 | Volver
February 6 | Parallel Mothers [Madres paralelas]
February 13 | All About My Mother [Todo sobre mi madre]
February 20 | Julieta
February 27 | Matador
Plus, the Golden Globes!
For the film and TV buff: stop in for a special Tuesday night viewing party of the Golden Globes on January 10th, beginning at 8 PM. We'll share ballots so you can play along and predict potential winners before they're announced—be sure to sit down early and fill yours out before the ceremony begins! Reservations are encouraged.