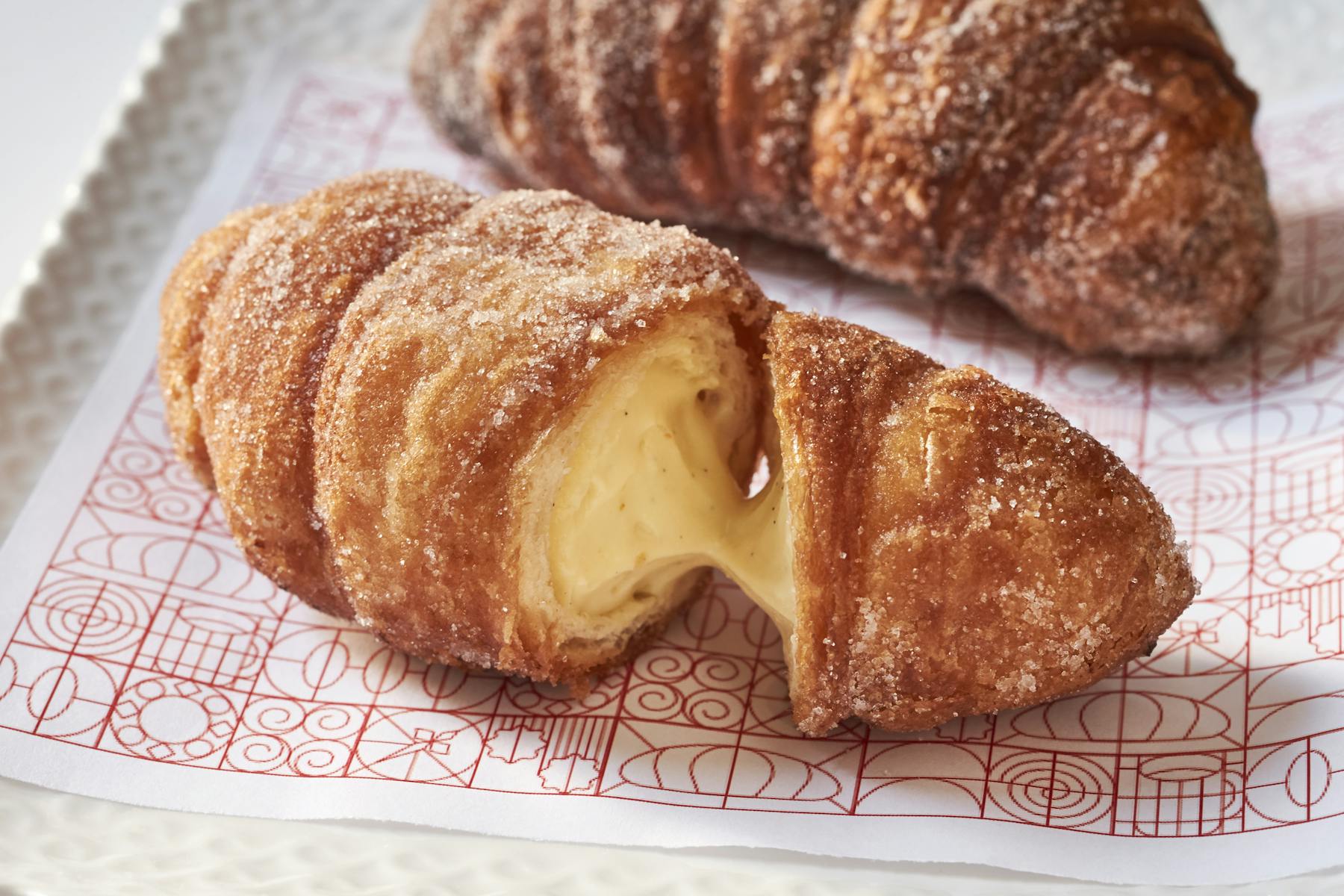 Culture
Xuxos
"A good croissant is a beautiful thing, but a xuxo is for the gods."
Reminiscent of another cream-filled fried pastry invented in New York, but predating it by almost a century, the xuxo is a beloved and delicious creation from the Catalan city of Girona in the 1920s. According to legend, during a quarantine forced by an epidemic, an acrobat known as el Tarlà (a common figure in Girona folklore) came to town to entertain sick residents. During his stay, he fell in love with the local pastry chef's daughter. One day during a surreptitious visit between the couple, the pastry chef returned home early, and el Tarlà was forced to hide in a bag of flour. From his hiding spot he couldn't hold back a sneeze, and betrayed himself with a loud "xui-xui." The pastry chef discovered el Tarlà, who announced his love for the chef's daughter and immediately proposed marriage. Knowing his audience, he sweetened the deal by sharing a recipe for a cream-filled pastry. The pastry chef (and his daughter!) accepted, and the pastry became known as "xuxo" after the acrobat's telltale sneeze.
While the story may be fanciful (the name may in fact come from the French choux, which refers to an airy, light dough used in profiteroles and éclairs), the pastry itself has remained a local favorite. It's made with a laminated dough, similar to croissant dough, which is then filled with pastry cream, fried, and coated with sugar. The Catalan government has recognized the pastry as a Producte de la Terre – a list highlighting traditional products from the region – and Chef José Andrés has even gifted them to Chris Martin and the members of Coldplay.
To try xuxos for yourself without the airfare to Girona, come visit Mercado Little Spain – they are available at our Pasteles kiosk!