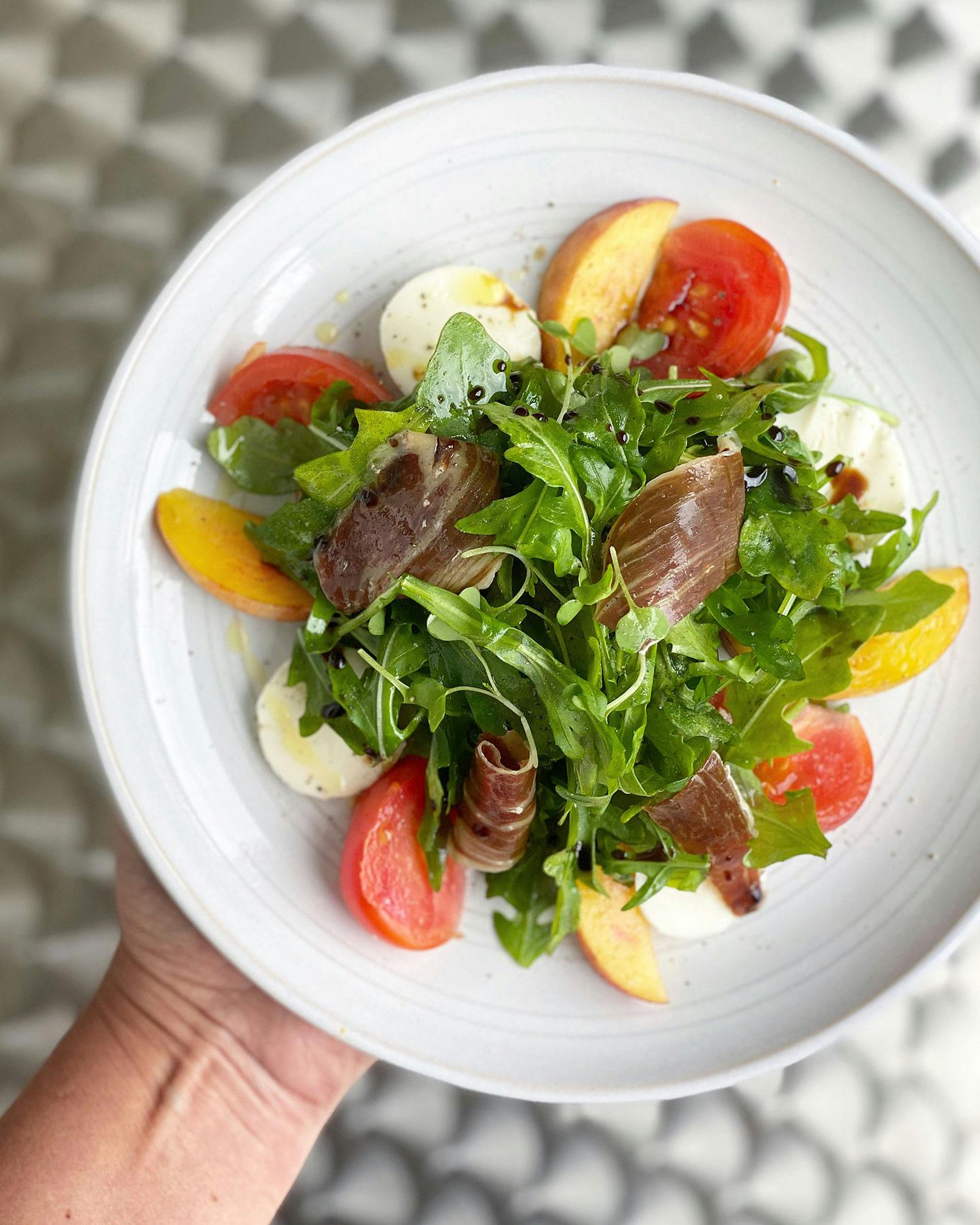 Arugula & Jamón Ibérico Salad
Share Article:
Recipe
Arugula & Jamón Ibérico Salad
Arugula & Jamón Ibérico Salad
A delicious salad needs a variety of textures, colors and flavors to captivate the senses. A perfect bite comes from the blissful harmony of freshness, acidity, sweet, salty and crunchy. Our friends at Fermín have shared this tasty recipe for Arugula & Jamón Ibérico Salad that checks all those boxes. The fattiness of the jamón adds a perfect salty-rich contrast to fresh tomatoes and perfectly ripe peaches, while crisp arugula and Spanish Marcona Almonds bring the crunch.
As Fermín's Chef Ambassador, Doreen Colondres explains, "it's all about the quality of the ingredients and putting the right ones together in just one dish."
Ingredients:
Fresh arugula, cleaned
Fermín Jamón Ibérico, Shoulder or Loin
Fresh peaches, sliced
Heirloom tomatoes, sliced
Queso de Cabra, Queso Fresco or fresh Mozzarella
Marcona Almonds
Extra Virgin Olive Oil
Balsamic reduction
Pinch of salt and pepper
Instructions:
Toss the arugula with the olive oil, tomatoes, peaches, almonds, salt & pepper. Then add the Jamón and the cheese. Serve and finish it with the balsamic and a pinch more of olive oil.
Chef Colondres suggests pairing the salad with a glass of Cava. We couldn't agree more!