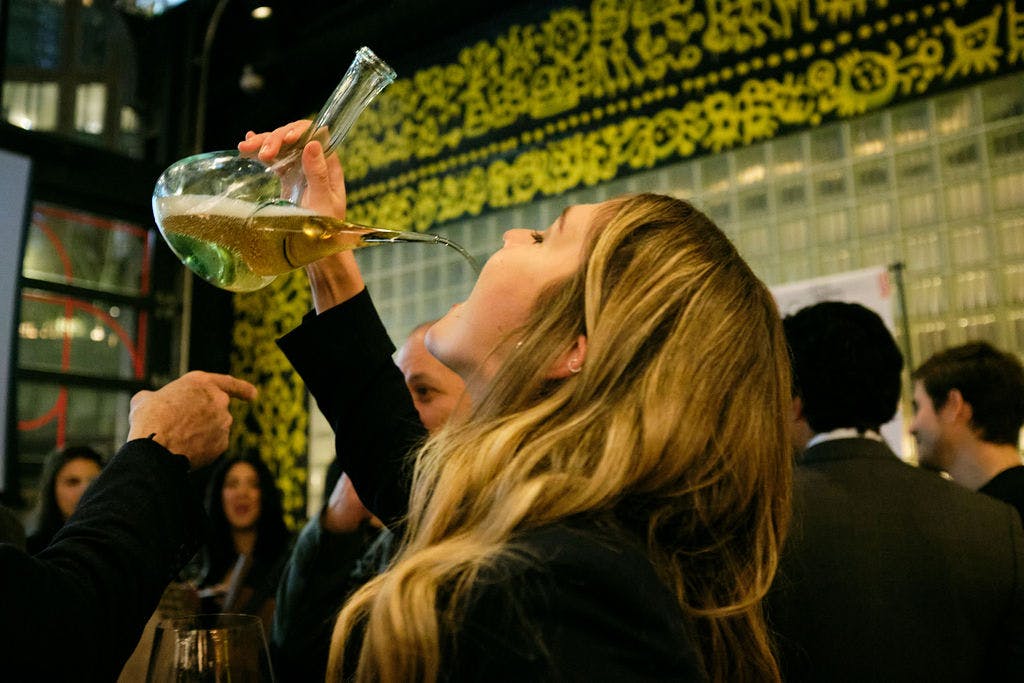 How to ... Porrón!
Share Article:
How To
How to ... Porrón!
Learn how to porrón like a Spaniard. When you buy a porrón at Mercado Little Spain, we'll fill it with the beverage of your choice and show you how to use it – and then you can take it home. Practice makes perfect! 🍻
Find us at Spanish Diner, La Barra, Vinos, and Bar Celona!

Show us how you porrón! Tag @littlespain in your posts or stories with your best porrón attempts now through Memorial Day and we'll select a monthly winner to receive a $200 gift card to Mercado Little Spain!