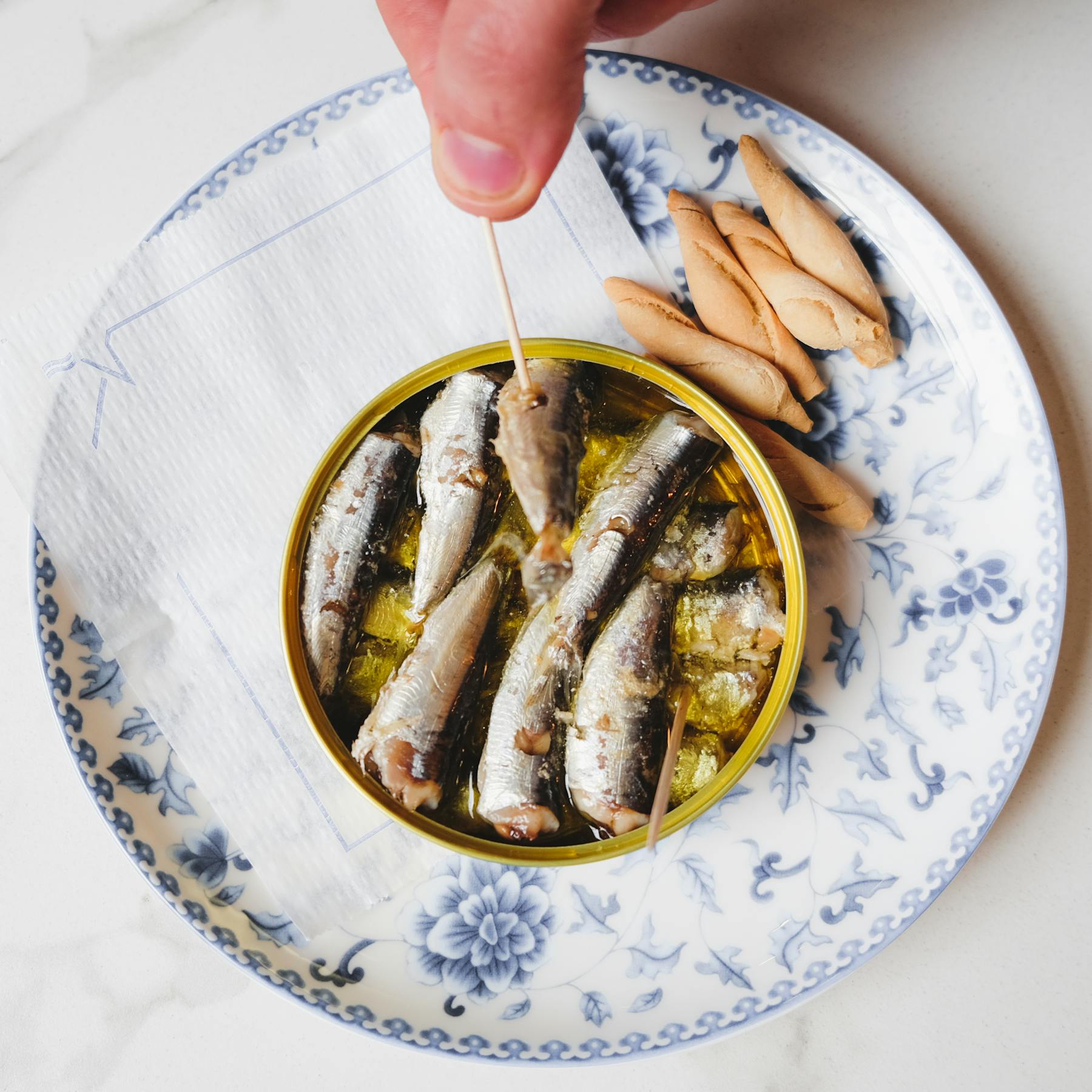 Aperitivo: Snack Like a Spaniard
Share Article:
Culture
Aperitivo: Snack Like a Spaniard
Aperitivo: Snack Like a Spaniard
Welcome to our series "Summer Like a Spaniard," where you'll learn about the food and drink customs that make summering in Spain so special.
You've just closed your laptop for the day. The light outside has reached that magical golden hour, just before the sunset turns it a dusky pink. You're meeting a friend for dinner, but you have a hankering for a cold drink, a salty snack, and good conversation.
You, friend, are craving aperitivo.
In Spain, aperitivo is marked with a drink and a bite of something meant to whet the appetite (think: a bitter vermouth cocktail and a small bowl of marinated olives). Aperitivo is a social custom in many European countries: It's called by the same name in Italy, while in neighboring France it's known as aperitif or apero. The practice is similar to happy hour here in the United States, but it's a little more refined and perhaps, just a little more delicious, because it's truly meant to prepare the body for a fuller meal.
And although historically Spanish aperitivo has been a fixture before lunchtime — typically the country's longer, more substantial meal — you can have aperitivo before any meal you'd like. You do you.
A Bitter History
Bitter drinks trace their history all the way back to the Greek philosopher Hippocrates, who found that they stimulated saliva production, thus improving the appetite. They were especially effective aids for the sick and ailing, whose appetites were dwindling. Throughout the Middle Ages and the Renaissance, Europeans relied on bitter drinks as a healing tonic and soon found that they also prepared them for larger meals, and aperitivo became more of a social event.
The bitter spirit of choice for aperitivo has long been vermouth, a fortified wine made with aromatics and botanicals. Vermouth made its debut in Turin in the 18th Century then made its way to Spain — Catalonia, specifically — in the 19th Century. It soon became a popular choice for aperitivo and is now produced in many styles (red, sweet, dry) throughout Spain.
As for the food said to prepare the appetite, it's traditionally been thought that snacks containing a mix of the flavor compounds of salty, sweet, bitter, sour, and umami get the stomach ready for more food. Hitting different textures is important, too, so classic aperitivo foods include patatas bravas, cured meat, marinated olives, briny tinned seafood (also known as conservas), or a mix thereof. In other words, it's best to choose snacks that pair well with a bitter drink but won't overpower the meal to come.
Aperitivo at Mercado Little Spain
Dining with us? No matter which restaurant you choose (Spanish Diner, tapas bar La Barra, or our "beach bar" El Chiringuito), order a Mediterranean-style Gin & Tonic from our selection of G&Ts. The refreshing cocktail is spiked with sweet and dry vermouth, citrus, and thyme — its bitter and citrusy notes are sure to get your appetite going.
Before diving into lunch or dinner at Spanish Diner, nibble on Patatas Bravas dressed with spicy tomato sauce and garlic aioli, or try one of our house specialties, in which José Andrés potato chips are topped with white anchovies (boquerones) and marinated olives. At La Barra, graze on a plate of the iconic acorn-fed Iberico ham cured for 48 months, or Spanish marinated olives, then move on to some of our larger tapas plates. If you're heading to El Chiringuito, start with our daily selection of croquetas or a plate of sharp Manchego cheese before your bocata (a style of Spanish sandwich).
If you'd rather enjoy aperitivo at home with friends or family, browse the Mercado's selection of Spanish olives, cured meats, and tinned seafood to create your own snack sampler. Olive oil-fried potato chips from José Andrés also make for a perfect crispy counterpoint to a chilled vermouth cocktail.
No matter how you decide to take your aperitivo, the most important thing is that there's really no wrong way to do it. Aperitivo is meant to be a celebration, not a chore!