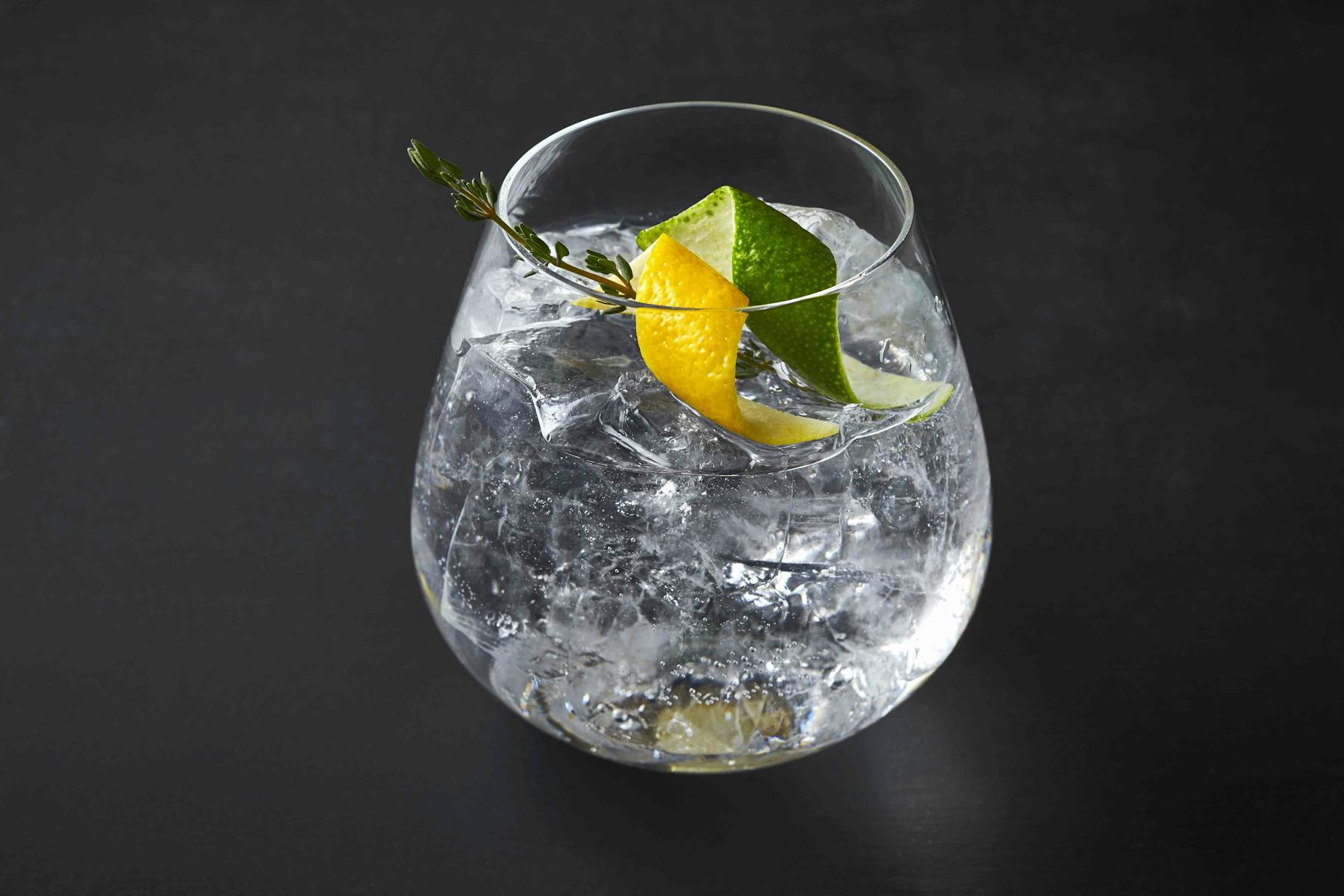 How To ... Make a Spanish Gin-Tonic
Share Article:
How To
How To ... Make a Spanish Gin-Tonic
Hint: it's all about the aromatics
How To ... Make a Spanish Gin-Tonic
In most places, the recipe for a Gin & Tonic is right there in its name: gin and tonic, plus maybe a wedge of lime if you're lucky. In Spain, though, the eponymous ingredients are just the beginning – the Spanish cocktail, usually shortened to "gin-tonic" or "gintonic," may have a half-dozen garnishes to accentuate its complexities. Here's a little guide to the Spanish gintonic – which, by the way, is normally served as an after-dinner drink ... Spaniards tend to pick lighter drinks, like vermut or sherry, for aperitivo, and save the strong stuff for after the meal.
The Glass
When picking the best glass for a Spanish gintonic, the bigger, the better. A large goblet-like wine glass is the best vessel, with or without a stem, for appreciating the aromatics of what you're about to put in it. Alternatively, you can use a wide cider tumbler like you'd find in northern Spain.
The Ice
One large cube or many smaller dense ones – it's up to you, as long as there's enough ice in the glass to keep it cold without quickly diluting it. The advantage to one large cube is that the drink dilutes slower, but not every freezer can produce beautifully clear, 2" cubes.
The Gin
There are plenty of gins on the market these days, but one classic style, London Dry, tends to dominate in Spain (though recently, slightly sweet, berry-infused gins have become more popular!) What do you like in a gin – more spicy, more floral, more herbal, more perfumed? There's a gin for everyone. If you're looking to Spain for your gin, try Xoriguer Gin de Mahón from the island of Menorca or Rives Special Premium Tridestilada from Andalucía – two of José's favorites.
The Tonic
For a better gintonic, stay away from the plastic bottle, high-fructose corn syrup tonics. There are a few brands, like Fever Tree, London Essence, Q, and Fentimans, that make well-balanced tonics highlighting the truly bitter nature of quinine, tonic's headline ingredient, with cane sugar or agave.
The Garnish
This is where you can get creative. Imagine in your mind's eye your ideal garden – as you stroll through, what do you smell? Bright, woody, spicy, floral, smokey? Anything is possible in a gintonic. Think about using fresh herbs (José is partial to botanical headiness of Lemon Verbena); whole spices (juniper, cardamom, star anise, and other aromatic spices can sit right on top of a large ice cube for beautiful presentation); and aromatic barks like cinnamon, lemon grass. And don't forget the fruit – lemon and lime wheels are obvious choices, but branch out into the wide world of citrus ... or beyond. For even more inspiration, Carmencita's Gin & Tonic Kit is a great way to make complex infused gintonics.
The Ratio
A proper Spanish gintonic skews a bit lighter on the gin than American or English versions – usually around 1 part gin to 4 parts tonic – so that you can enjoy more than one and keep up with the conversation. Play with the ratio and find what works for you and yours in order to balance the warmth of the gin and the cocktail's refreshing nature.
So ... get building! Start with José's Ultimate Gin-Tonic and go from there.