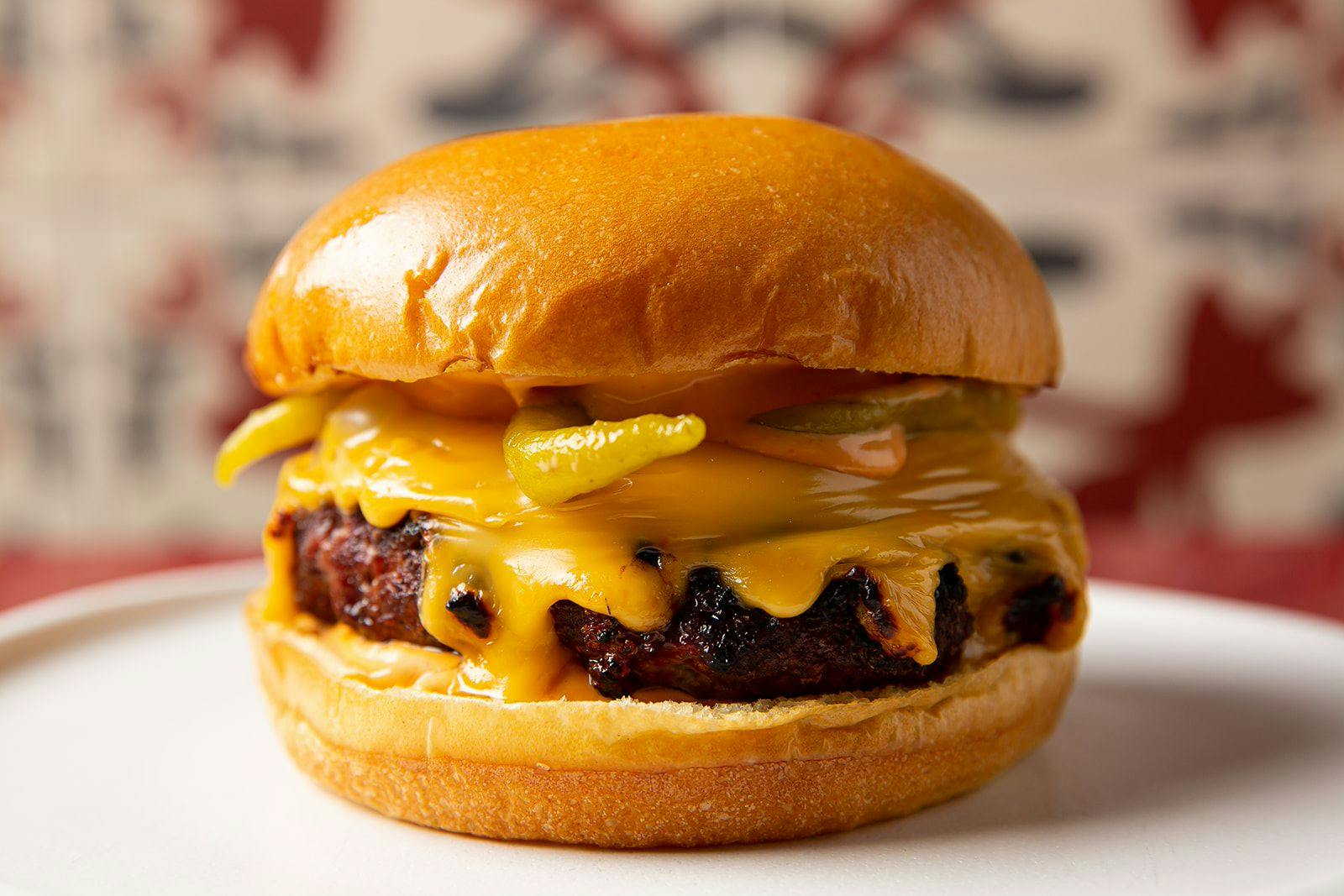 Burgers Get the Basque Treatment at Leña
Share Article:
How To
Burgers Get the Basque Treatment at Leña
Burgers Get the Basque Treatment at Leña
If you're thinking to yourself, "Burgers aren't very Spanish," well, you're not wrong — but because our restaurant Leña is dedicated to open-fire cooking, and, well, New York City is Burgertown U.S.A., we couldn't resist the urge to develop our very own beefy burger.
Meet the Txuleburger, named for the Basque word for "ribeye," because we make our premium patty with dry-aged Angus ribeye from iconic meat purveyor Pat LaFrieda.
"Most burgers aren't made with ribeyes. The cut is so expensive," says executive chef Nicolas Lopez. "But we wanted to make this burger taste as if it was coming from the Basque country, so ribeye felt like the best fit."
After the patty is made, it's seasoned and placed in our special charcoal-fired oven to cook over open embers to get its signature charred, smoky, grilled essence. The rest of the burger tastes like Spain on a toasted, buttered brioche bun: It's topped with a savory not-so-secret sauce (a combination of Brava sauce, mayo, mustard, and olive oil), melty American cheese, and piparras (pickled green chili peppers from the Basque country) for crunch and a punch of peppery flavor.
Just as the Leña menu says "If Spaniards had invented burgers…" That's exactly how the Txuleburger tastes.
Book your burger today with a reservation at Leña.