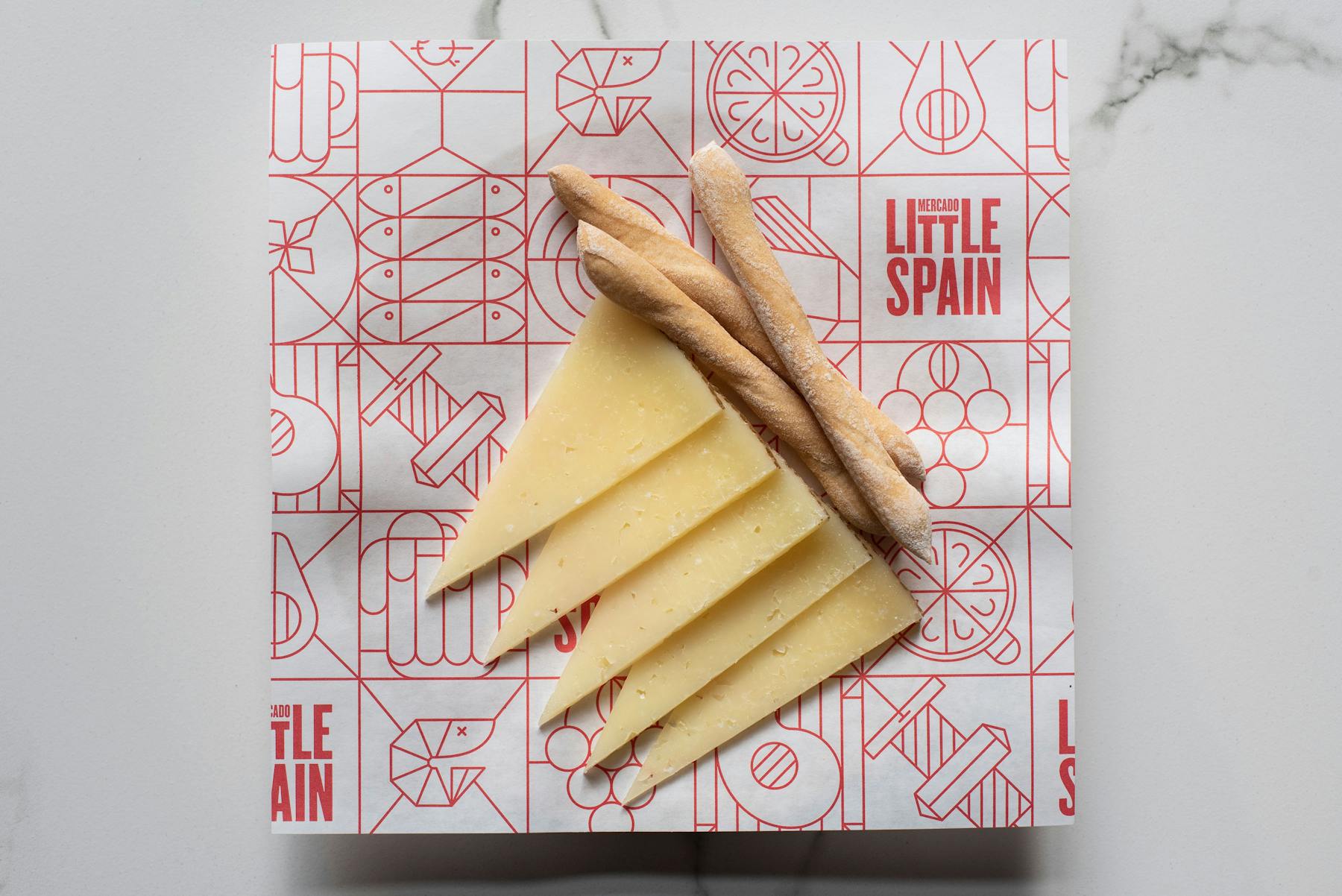 Queso del Mes: Manchego
Share Article:
Spanish Products
Queso del Mes: Manchego
This classic queso from La Mancha is made from sheep's milk
One of the most iconic cheeses of Spain is Queso Manchego, which gets its name from the central region of La Mancha, as well as the breed of sheep whose milk is used to make it: Manchega. The cheese, which has been made by Iberian shepherds since ancient times, is protected under both Spanish and European law. At its youngest, around two to three months, the cheese is supple and ivory-toned, with a fruity, grassy flavor profile; as it ages, it gets nuttier and sweeter and develops a rich caramel color. At any age it's a great addition to un plato de quesos – just add some picos (olive oil breadsticks), Membrillo quince paste, and maybe even some jamón for an impressive spread.
As for what to drink with your Queso Manchego, remember that younger wedges like lighter, brighter wines, while older ones may appreciate a bit of richness and depth. For a young Manchego, under 4 months, reach for an Albariño to accentuate the salty acidity and supple texture, or a Cava to add some prickly complexity and to complement the orchard fruit sweetness. Lighter sherries, like Manzanillas, also work very well for salty, young Manchego. For older cheeses, aged Riojas, red or white, can work wonders – earthy, rustic reds and nutty, funky whites give the Manchego some extra personality. Richer sherries, like Oloroso and Amontillado, can also do the trick.

The best way know what your own palate prefers is to try things out for yourself. On our online shop, you can order a sampler of Manchegos at three different ages to experience its full lifespan – and you might as well pick up a few bottles of sherry or vino to go along with the sampler.