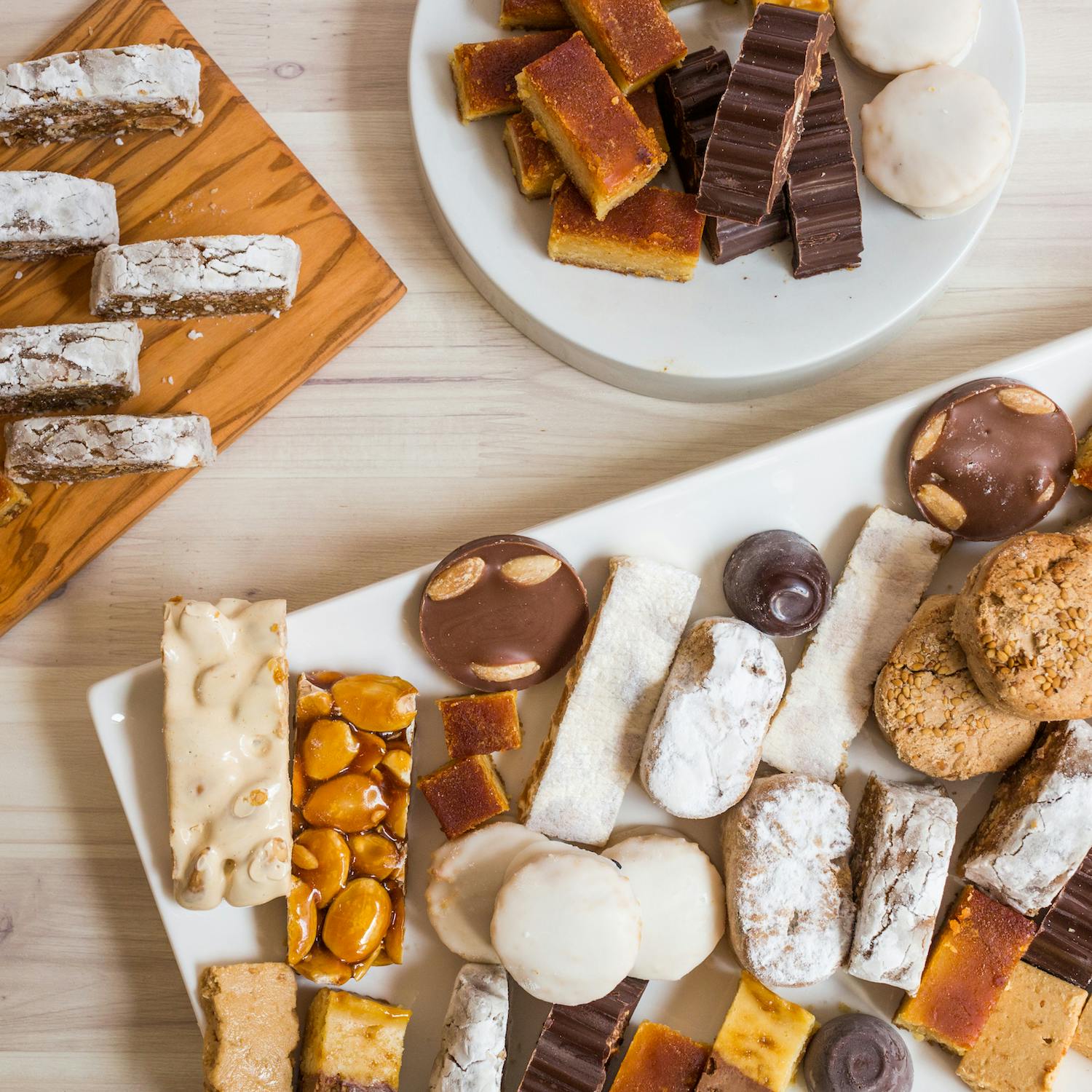 On Turrón, Southern Spain's Favorite Holiday Sweet
Share Article:
Culture
On Turrón, Southern Spain's Favorite Holiday Sweet
This honey and almond treat is a taste of the holidays
Share Article
On Turrón, Southern Spain's Favorite Holiday Sweet
Back to El Blog
On Turrón, Southern Spain's Favorite Holiday Sweet
For at least a thousand years, pastry chefs in the south of Spain have been making turrón, the famous sweet made from just three ingredients: honey, nuts (usually Marcona almonds), and egg whites. The recipe was likely brought to al-Andalus, the area of the Iberian peninsula that was under Islamic-rule for more than 700 years, from the Middle East. It has remained important to southern Spaniards ever since, and has become an iconic holiday treat, enjoyed throughout Spain (and the world) during the month of December. Many families keep a box of turrones on hand for parties or last minute guests, as it makes a perfect accompaniment for afternoon coffee or an after-dinner bottle of Cava.
There are two major families of turrón, based on the cities from which they originate. Turrón de Alicante (also know as turrón duro), from the southeastern coastal Spanish city, uses whole Marcona almonds, which are bound together with whipped egg whites, honey, and sugar. The candy is crunchy and toothsome, nutty and sweet. Turrón de Jijona (also know as turrón blando), made in a small town 30km inland from Alicante, is made with ground Marcona almonds, whose extra oil gives the turrón a rich, chewy texture.
Turrón has also become a blank canvas for innovation and experimentation, especially for pastry chefs like the legendary Albert Adrià. His Natura line of turrones, made by the famous Agramunt-based turrón-makers Vicens, are fascinating and delicious interpretations of classic Spanish flavor combinations. Turrón de queso, for example, is made with creamy Urgèlia cheese from the Pyrenees, while Turrón Barcelona combines Catalan favorites crema catalana and caraquiñoli cookies.
For a taste of real Spanish turrón, check out Mercado Little Spain's online shop – you can try Alicante and Jijona varieties, Adrià's innovations, or an assortment of our favorites!