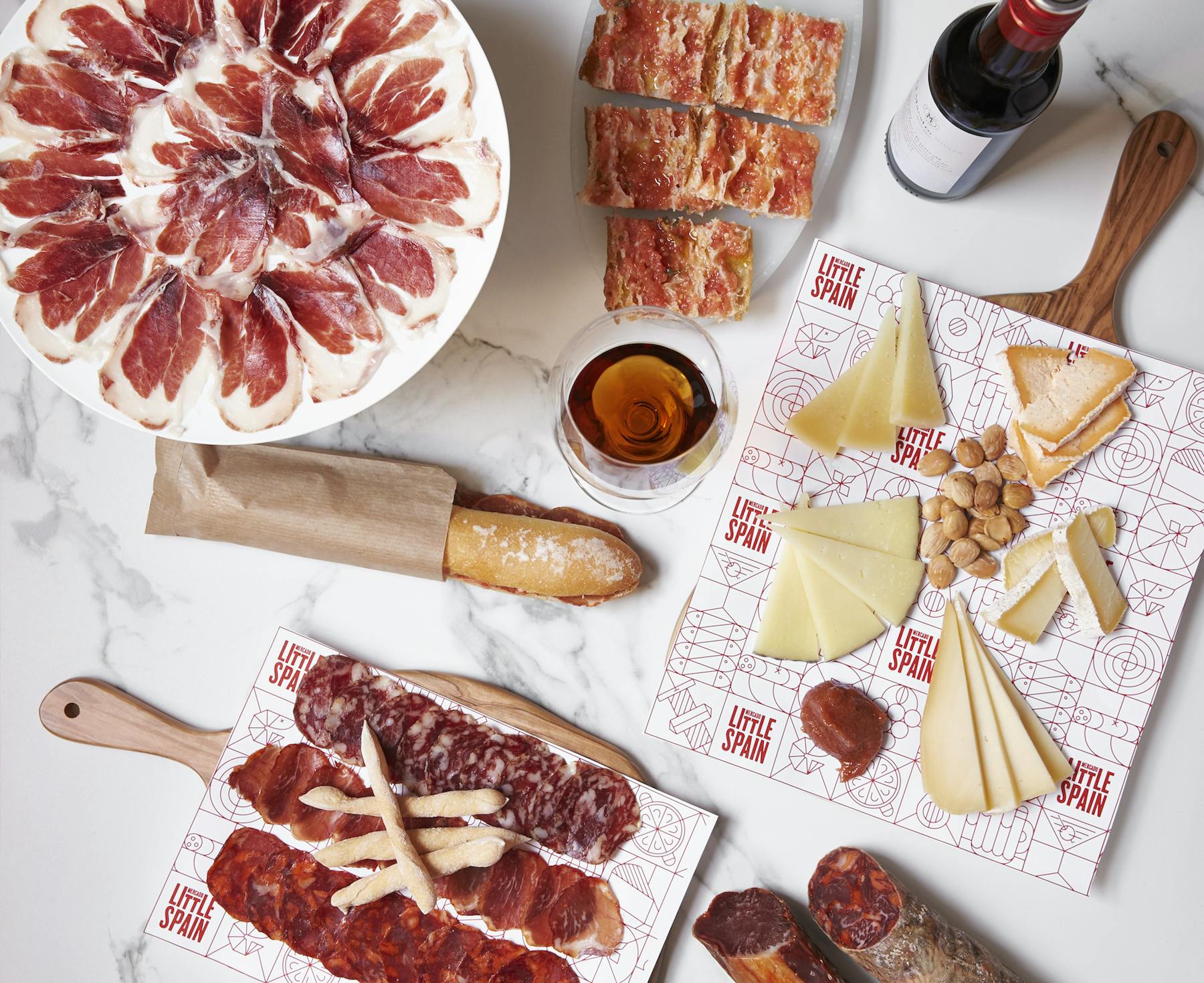 How To ... Make a Meat and Cheese Platter
Share Article:
How To
How To ... Make a Meat and Cheese Platter
By Claudia González Crespo
Share Article
How To ... Make a Meat and Cheese Platter
Claudia González Crespo
Back to El Blog
How To ... Make a Meat and Cheese Platter
Claudia González Crespo
Cheeses and embutidos are perfect for gathering your family and friends together around the table. They allow the chef in charge – or the gracious host – to skip complications when preparing a group lunch or dinner: cutting, plating, and serving is all that has to be done. This style of a meat-and-cheese platter is a must when you want to try small bites of many different foods instead of eating main dishes, you know: the well-known Spanish tapas!
Quick tip: this is a great option to have at home, but because it is easy to transport and doesn't require tools like forks or plates, it is also perfect for a picnic or to bring to an open-air lunch. Just some good bread will be the best pal of these two delicious foods, that are open to being combined and adapted however best fits the occasion.
Knowing that there is not a unique version of this platter, here are some of our suggestions:
The platter
It can either be a single plate or a full tray, a bigger platter or a dish. If serving a big table, you can either prepare one big tray or several smaller dishes, placing them along the table. Just choose its size considering it would be filled half and half with these products.
The cheeses
While we love all cheeses, it is our duty to make a selection! We strongly recommend combining a couple of completely different ones: in this case, let's go with Manchego and Cabrales! In the first case you will only need to slice the cheese before serving. Asturian Cabrales, whose texture is beautifully creamy, has its own way to be served: this kind of cheese is normally presented in a wedge and is spread placed directly on a piece of bread with a knife.
As both of the suggested cheeses are robust ones, in case you may want to go in a different direction, we would consider trying instead an idiazabal from Basque Country with a Galician tetilla, more balanced couple in terms of flavor, made by one stronger and one softer cheese. In both cases, as manchego, they just need to be sliced and plated.
The embutidos
For this platter, considering the cheeses above, we would go for The Three Musketeers of Spanish embutidos: chorizo, lomo and salchichón. Just to give you some advice for a delicious and strong pairing, we suggest you try the chorizo with the cabrales, a very popular and common duo in the northern Spanish region of Asturias.
The bread
There are no excuses or negotiations. For this platter you will need good, good bread. These products would not be combined with a white, sliced one. Actually, they need the company of a bread that is the opposite: a full loaf of crusty bread would be the most suitable partner in crime.
The timing
You can prepare this platter ahead of time and leave it, ready to present on the table when the moment arrives. However, if you have sliced and cut the products in advance -or you bought them ready to serve- it won't take too much time to place them on the dish, so our suggestion is plating the cheeses and embutidos and slicing the bread right before serving them.
How to eat
Pick up a piece of bread and start choosing and trying, either combining the cheeses and meats or having them separately, in different bites. Anyway, when eating this platter, it is up to you to choose how you like it but remember: when eating tapas, one hand goes for the food, the other for your drink! So, mix, match and raise your glasses!