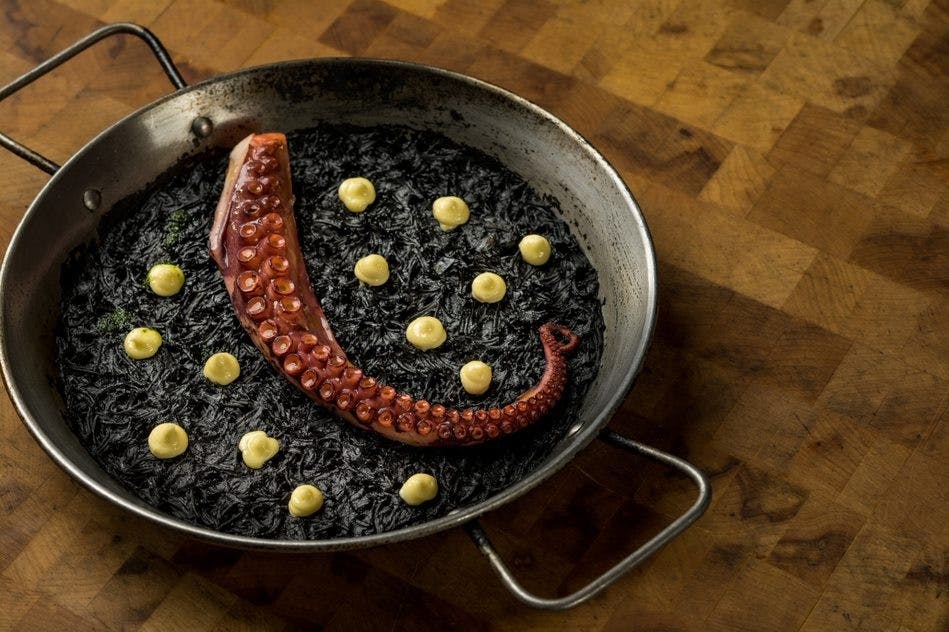 Recipe
Allioli
A garlicky, creamy complement to your cooking
By Mercado Little Spain
Allioli
Mercado Little Spain
The word "allioli" comes from the two major ingredients, garlic and oil. It is common in the Mediterranean regions of Spain – Catalonia and Valencia – as a complement to paellas and other rice dishes. This modern technique, using an immersion blender, saves time and comes out almost as well as the traditional method which uses a mortar and pestle.
Makes about 1 cup
INGREDIENTS
1 egg
½ cup Spanish extra virgin olive oil (like José Andrés Arbequina, available online here)
½ cup vegetable oil
1 large clove garlic, peeled
1 teaspoon sherry vinegar (like José Andrés Reserva, available online here)
Salt, to taste
DIRECTIONS
Break the egg into a small mixing bowl. Add 2 tablespoons of the olive oil, the garlic clove, and the sherry vinegar. Using a hand-held electric blender, blend at high speed until the garlic is fully puréed into a loose paste. Then, little by little, add the remaining olive oil as you continue blending at high speed. If the mixture appears too thick when you begin adding the oil, add 1 teaspoon of water to loosen the sauce. Continue by adding the vegetable oil and blending until you have a rich, creamy allioli. The sauce will be a lovely light yellow color. Add salt to taste throughout.