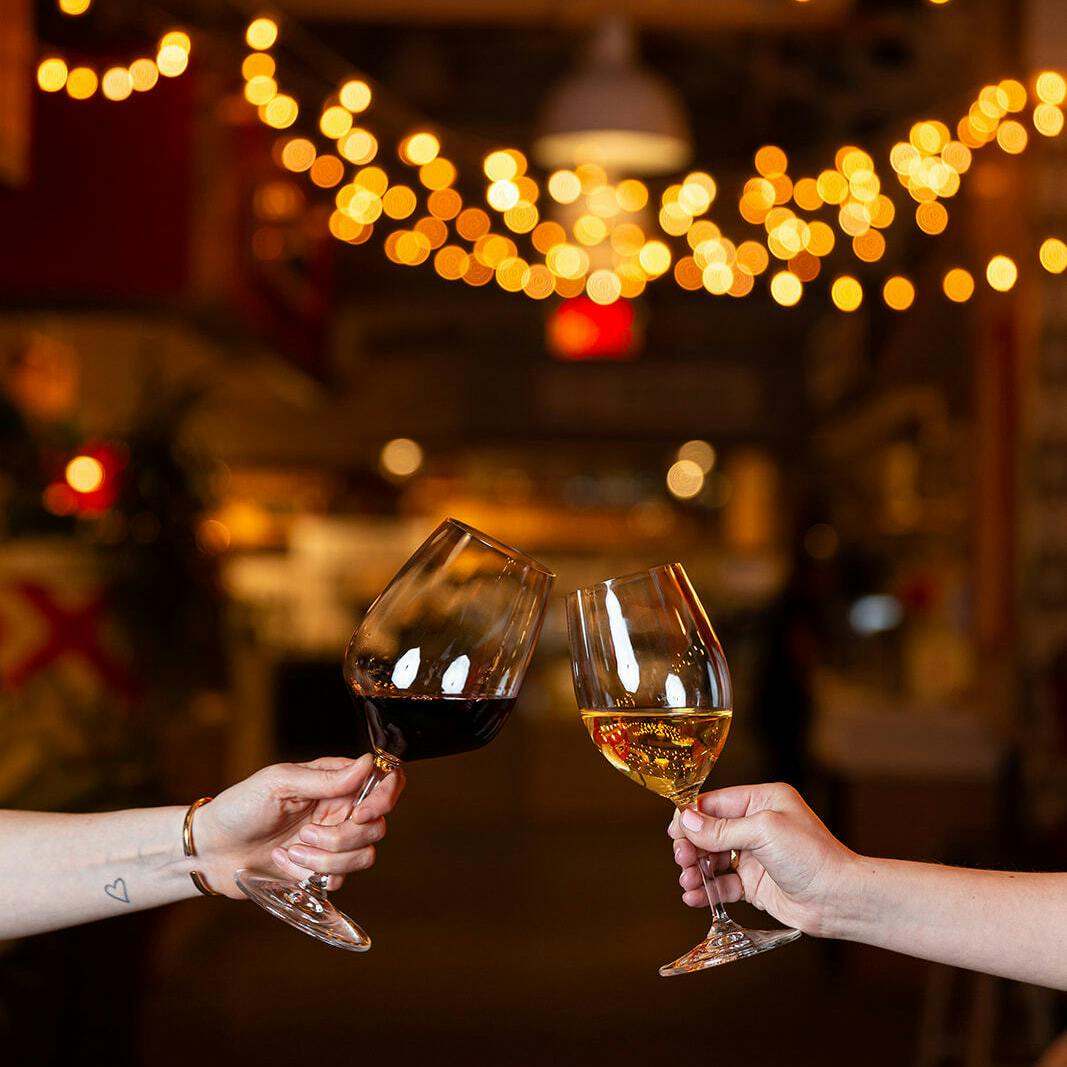 Meet The Wine Maker | Wine Wednesday
Share Article:
Culture
Meet The Wine Maker | Wine Wednesday
Meet The Wine Maker | Wine Wednesday
All throughout May and June, we'll celebrate a different Spanish winemaker on Wednesdays throughout Little Spain. Sip, savor, and chat about the art of winemaking with these talented vintners, then grab a bottle of your favorite for half off from 6 to 8 PM!
Matarromera Winery
May 24 from 6-8pm | Leña & BarCelona
Experience the captivating world of Carlos Moro and their family, renowned for their exceptional winemaking and quality vineyard management. Immerse yourself in the flavors of Mataromera wines, including the Crianza 2018, Gran Reserva 2014, and Valdelosfrailes Cigales 2006.
Pinuaga Winery
May 31 from 6-8pm | Spanish Diner
Discover the rich heritage of a winery crafting exquisite wines since 1960. Led by the second generation of daughters, Pinuaga Winery stands out for its certified organic practices, which have existed since its inception. This is a unique opportunity to explore the native grapes of Toledo, Spain, and indulge in a tasting experience beyond the usual Spanish regions like Rioja and Ribera del Duero.
Montecillo Winery
June 7 from 6-8pm | Leña, BarCelona and Spanish Diner
Discover the essence of authentic winemaking as Montecillo has been crafting exceptional wines since 1870. This is a winery that we previously featured and collaborated with during Women in Wine Wednesday in March, making it an ideal choice for our special evening. Prepare to indulge in the remarkable Montecillo Gran Reserva 2012 and the exquisite Edicion Limitada 2016, both showcasing the winery's commitment to quality and craftsmanship.