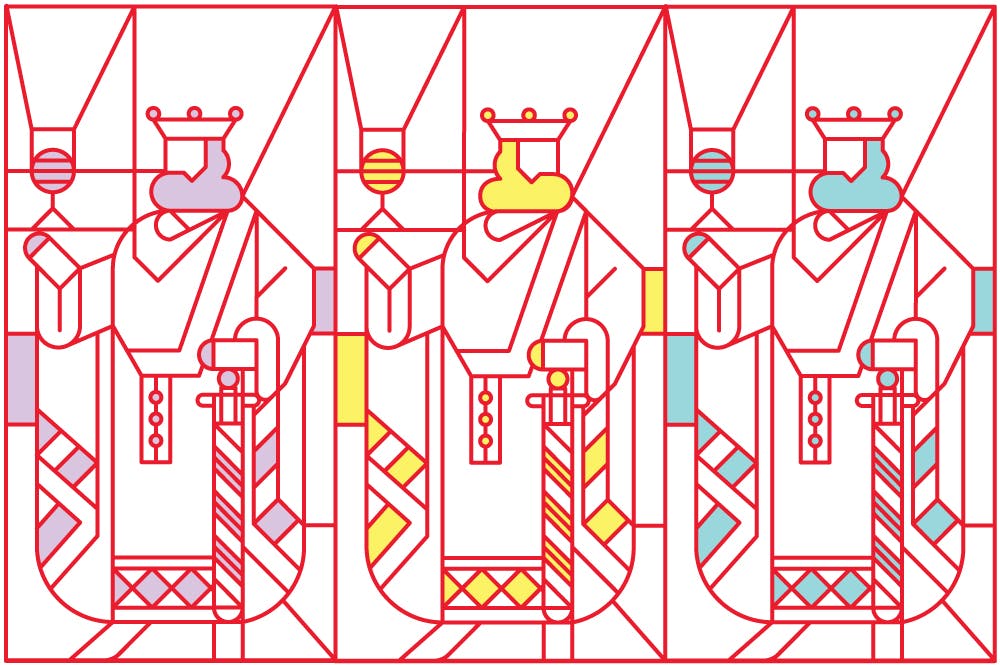 Celebrate Día de Reyes
Share Article:
Culture
Celebrate Día de Reyes
January 6 brings presents and cake for the kids of Spain
Día de Reyes, or Three Kings Day, is inspired by the story of the Three Wise Men – Melchor, Gaspar, and Baltazar – who brought gifts to the baby Jesus in the days after he was born. In Spain, this holiday is celebrated with even more excitement (at least by children!) than Christmas, as it's the day when kids receive gifts. The traditions of Día de Reyes date back more than a hundred years, when a celebratory parade, known as the cabalgata or cavalcade, took place for the first time in Alcoy, a city in the province of Alicante in 1866. Since then, most cities in Spain celebrate their own cabalgata with their own characters and themes.
Nowadays in Spain, the cabalgata takes place on the evening of January 5th, when people dressed up as the Three Kings in long tunics and crowns travel in large carriages throwing candy to children as they drive through the city. The night of the 5th, when children arrive home from the parade, they leave out their shoes for the kings to leave presents. They also leave polvorones, turrones and drinks for the kings and water for their camels. If the children have been good, they will find gifts in their shoes, but if they've been bad they'll find charcoal – just like with Santa Claus. The morning of the 6th is festive throughout the country – the tradition is to open presents and have the famous roscón de reyes for breakfast (and again in the afternoon!). After lunch families will get together to celebrate and share any roscón that's left, looking for the prize inside. Each cake has been baked with two objects inside, a king and a bean. Whoever finds the bean must pay for the next year's roscón, while whoever finds the king wins money or a small gift.
ORDER YOUR ROSCÓN DE REYES
Available for pre-order, these special cakes serve 6-8 people and be ordered with cream ($50) or without cream ($45) for pick up starting January 4