THE HOME OF LALIGA IN NEW YORK CITY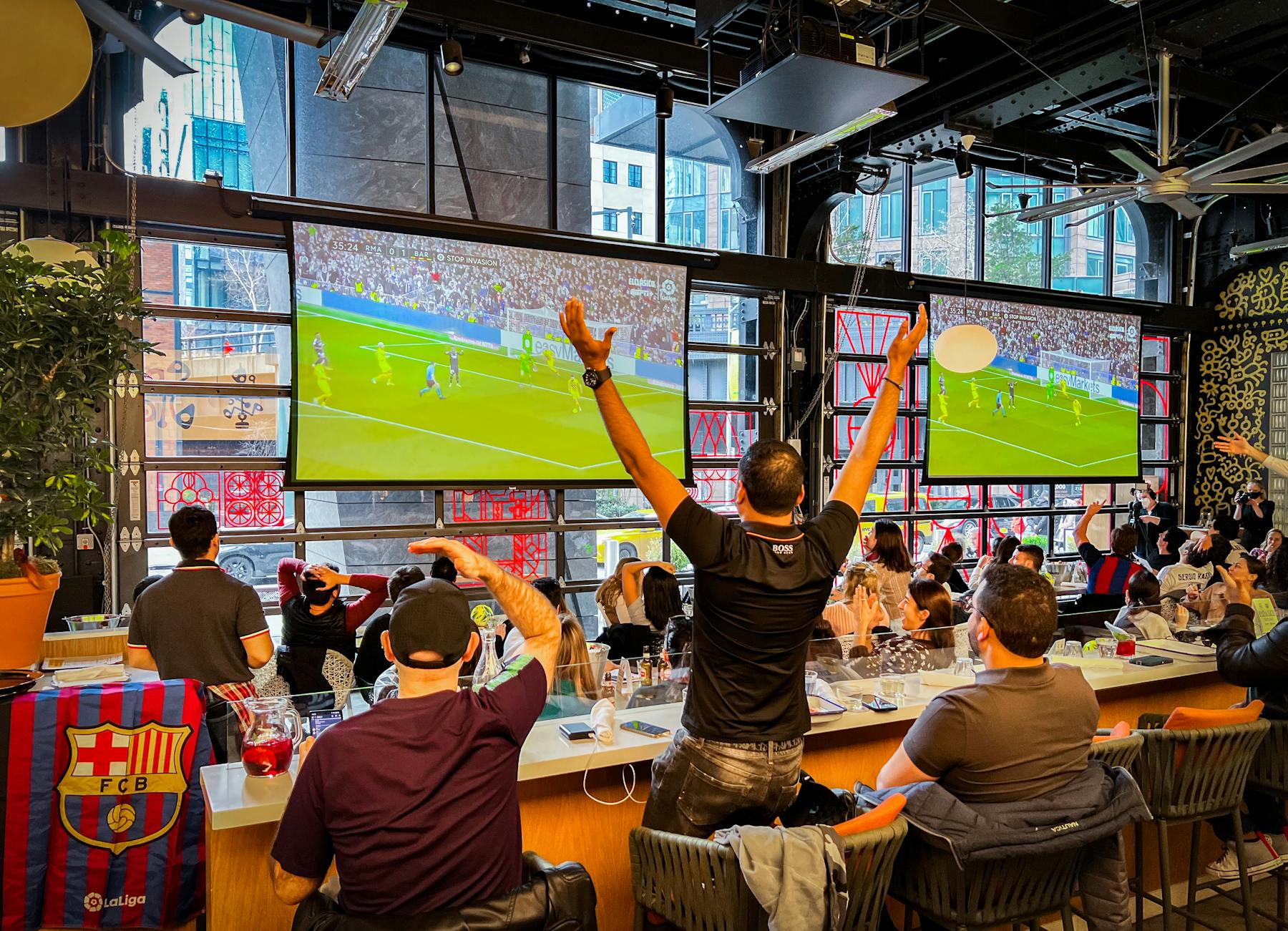 Mercado Little Spain is proud to be the official home of LaLiga in New York City! Join us at Spanish Diner every weekend to watch the matches on our giant screens.Cheer on your team with a front row seat while you enjoy Spanish favorites like patatas brava and bocatas, and celebrate with buckets of Mahou beer, sangria, and porrónes.Mercado is the best spot in Manhattan to watch major matches like El Clásico, El Gran Derbi, El Derbi Vasco and more! Bring your headphones and listen to the play-by-play right from your table.
JOIN US FOR ALL THE MAJOR MATCHES
Experience 380 LaLiga matches all year long at Spanish Diner, including the biggest match-ups of the year including El Clásico, El Gran Derbi, El Derbi Vasco! Stay tuned here for details on special events and how to plan your El Clásico and Derbi watch parties with us.