HOLIDAY GIFT BOXES
Give the gift of España to your friends and family this Holiday season! Our José Andrés curated gift boxes showcase the very best of Spanish cuisine at Home.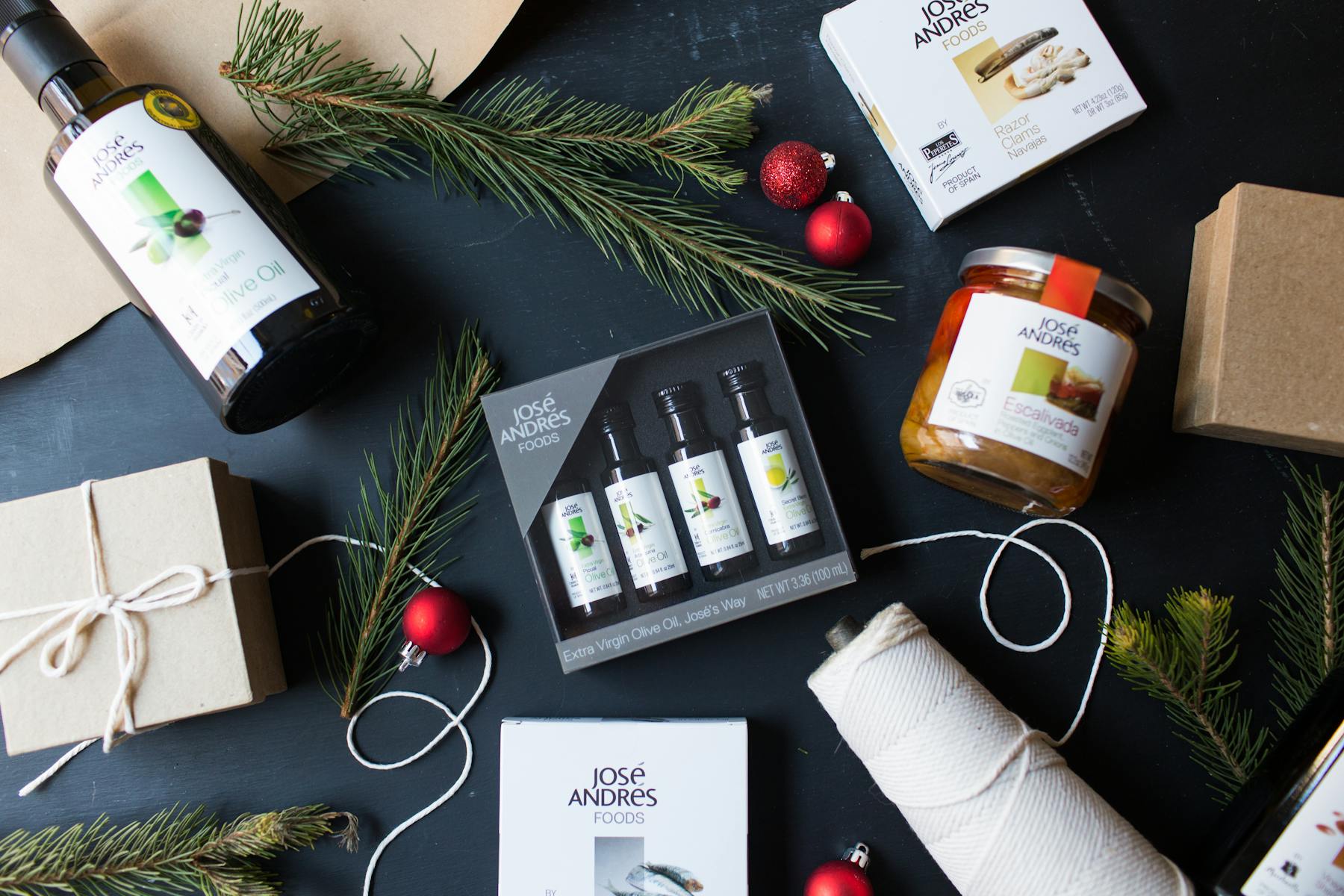 Choose From Our Selection Of Gift Boxes
From Paella and Tapas to Aperitivo Hour, our Holiday Gift Boxes have something for everyone on your Christmas list, packed with delicious treats imported from Spain.
Spanish Essentials
Give the gift of Spain with all the essential Spanish products for your kitchen pantry.
$95
Shop Now
Tapas Spread
Everything you need to throw a tapas party at home.
$95
Shop Now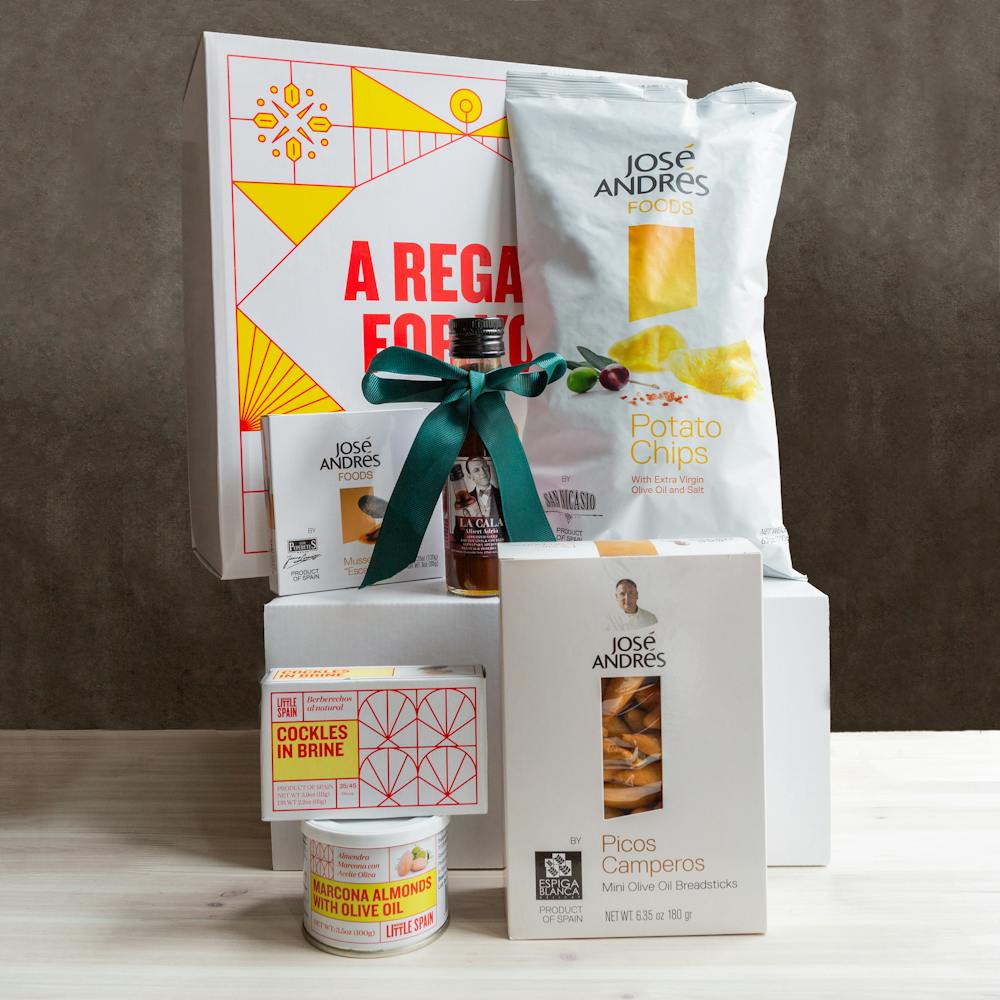 Aperitivo Hour
Crunchy, salty, and bite-size snacks to enjoy a Spanish "Happy Hour" - just add your favorite wine or cocktail!
$80
Shop Now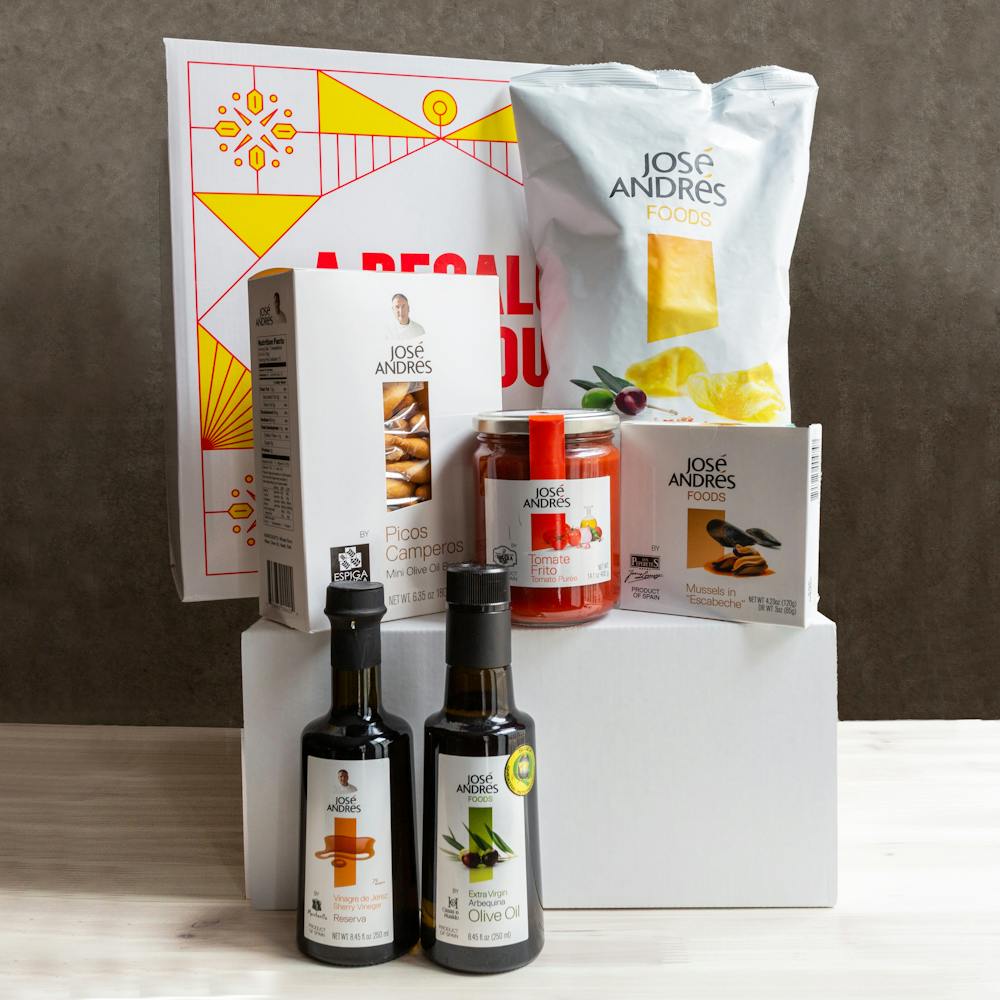 José Andrés Foods Classics Gift Box
The ultimate present, specially-curated by Chef José Andrés, includes a selection of classic items from his gourmet food collection.
$90
Shop Now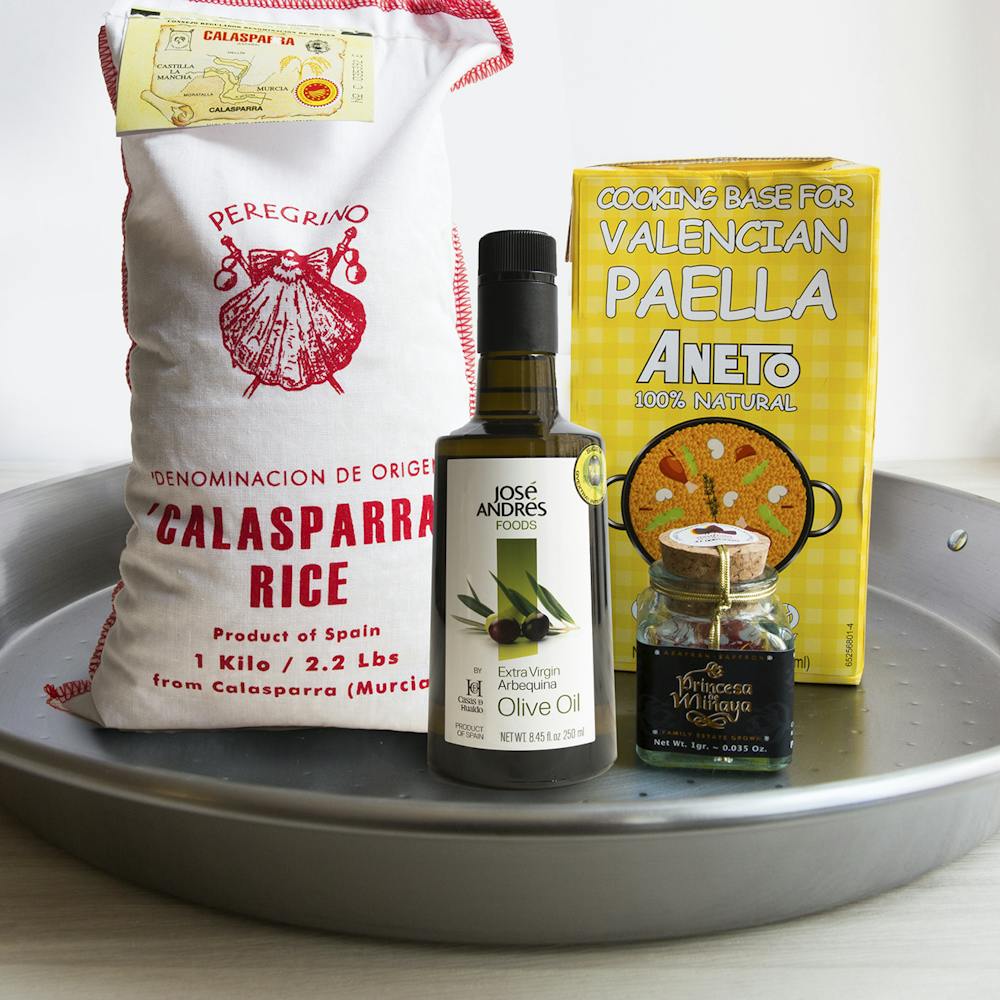 Paella Kit
Paella is one of the most iconic dishes from Spain - and it is easy to make en casa as well! Just add the protein of your choice and you're on your way to a delicious paella en casa
$85.95
Shop Now