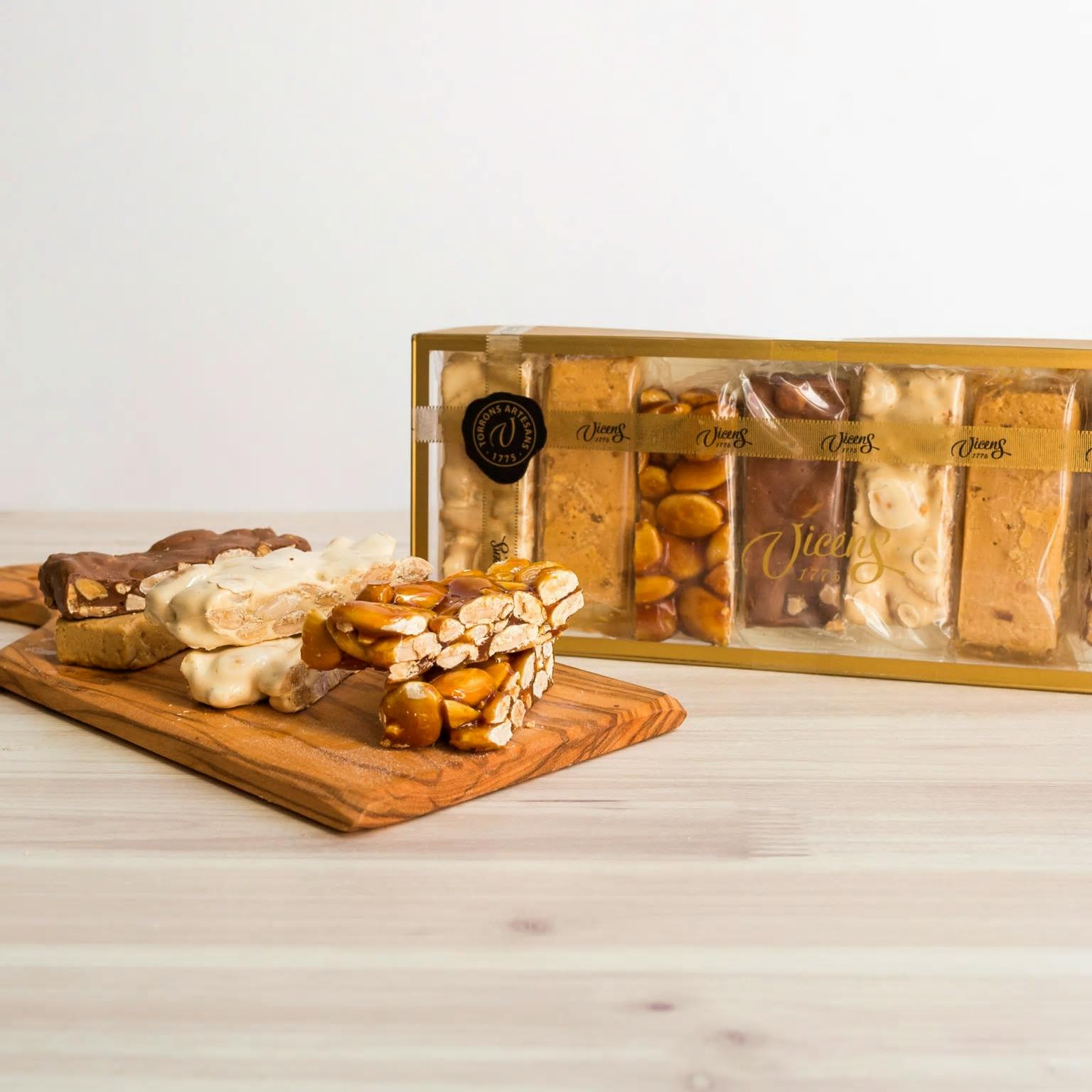 Turrón Tasting at Colmado
Share Article:
November 29 - December 15
3:00 PM - 6:00 PM
Turrón Tasting at Colmado
Nov 29- Dec 15 | 3-6pm
For Spaniards, turrón is the quintessential holiday treat, so there's no better gift to any Spaniard – or Spaniard at heart – in your life. Stop by colmado for a taste and get to know turrón!
What is turrón?
A sort of almond brittle, original turrón is packed full of premium Marcona almonds, bound together with orange blossom honey and egg white, and layered between light wafers. The recipe, coming from the time of Moorish settlement in Spain, has been a holiday favorite for generations of Spaniards. We'll be sampling the original, as well as varieties including creamy turrón from Jijona, crunchy almond brittle, and dark chocolate with almonds.