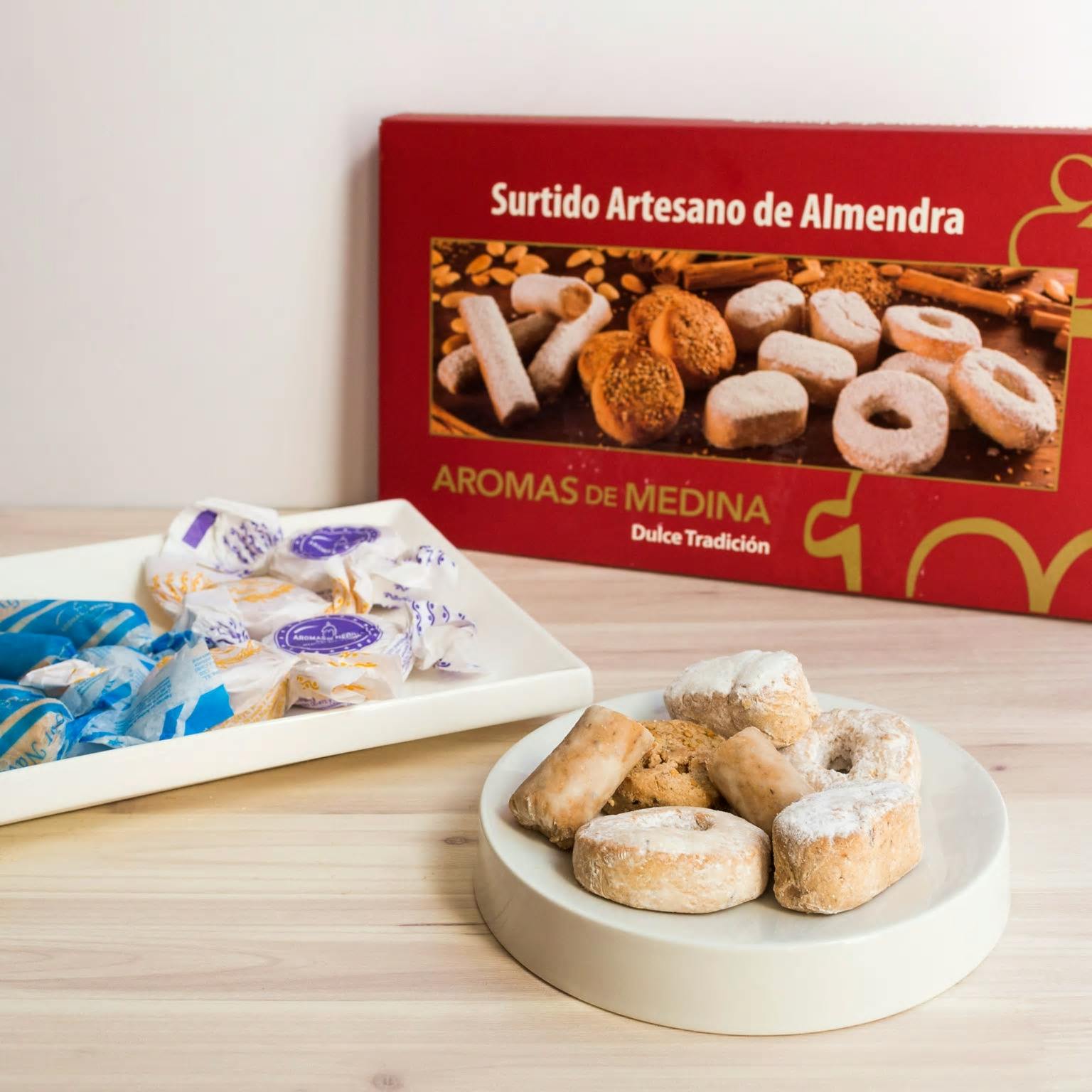 National Cookie Day
Share Article:
December 4
10:00 AM - 10:00 PM
National Cookie Day
December 4 | 10am-10pm
December 4
10-6pm at Kiosko, 10-10pm at Colmado
Celebrate National Cookie Day with a sampling of Spain's most iconic and beloved holiday cookies and turrones. And to make it even sweeter, we're offering 15% off a purchase of $25 or more on turrones and cookies!
Spanish Holiday Cookies:
Roscos de Vino are little ring-shaped cookies flavored with a touch of sweet Moscatel wine; Alfajores Navideños are honey and almond spiced cookies; Mantecados are traditional Christmas shortbreads with spices and olive oil; and Polvorones Almendras are airy and sweet with a nutty almond flavor. Set out these cookies with coffee on Christmas morning, or enjoy them as a late-night treat along with a glass of red wine.
Turrón:
For Spaniards, turrón is the quintessential holiday treat, so there's no better gift to any Spaniard – or Spaniard at heart – in your life. A sort of almond brittle, original turrón is packed full of premium Marcona almonds, bound together with orange blossom honey and egg white, and layered between light wafers. The recipe, coming from the time of Moorish settlement in Spain, has been a holiday favorite for generations of Spaniards. We'll be sampling the original, as well as varieties including creamy turrón from Jijona, crunchy almond brittle, and dark chocolate with almonds.